I thought being a Chritian was all sunshine and rainbows, what happened? Is this the victorious Christian life I signed up for? What is God's plan for my life? What's my destiny? Knowing our destination and the direction we are heading in are essential to planning every journey. I travel a lot and I know how to prepare for every trip. I have my trusty check list, my itinerary, I know what time I have to be at the airport, what time my flight departs. Wouldn't it be great if everything in our Christian life was all planned out to the smallest detail? It sure would make it a lot easier. But then, as with any trip, every rarely goes as planned. My passport mysteriously grows legs and runs off to hide somewhere, I seem to have misplaced the phone number of the hotel I'm staying at; if there's one thing you can expect, it's the unexpected. Our responsibility as youth leaders and teachers and ministers is to help guide our youth in dealing with the choices they have to make every day - to point them in the direction of their eternal destiny. That's no easy task. The best description I've found in the Bible about our Christian walk is one that Paul wrote about running the race. And that's the focus of this study.
What's this destiny thing you keep mentioning?
The race Paul was describing was probably the Isthmian games, one of the most famous of the Greek athletic festivals held near Corinth. In ancient times they were held every other year and created a sense of brotherhood. Games like these were the greatest gatherings of people in the Greek culture. Wars were temporarily stopped in order to participate in the games. Only pure blooded Greeks, who had done nothing to forfeit their citizenship, were allowed to participate in the games. For ten months competitors trained and avoided things that might hurt their chances for victory. The prize was a pine wreath from a sacred grove nearby, that didn't last very long, but victory was also one of the greatest honors a Greek could receive. The victor was often welcomed home with the same honor as a victorious general, the wall of his town being thrown down that he might pass inside as a conqueror. His statue was often set up by his fellow citizens. Yet in time he was forgotten and his glory, like the twisted pine branch, faded away. Winning was everything and losers in the games received no mercy. "The Wreath or Death!" was the motto of the participants and in many events, the loser actually did die.
Beginning the day you accepted Christ as Savior and Lord, you were destined to win. Yet the race in which Christians run lasts a lifetime. Your training does not come ten months prior to the race, but during the race. Your assurance of victory lies not within your abilities, but in your decisions. Each decision you make along the course of the race affects your future. You can choose to give God your best like Abel, or give him your leftovers like Cain. You can choose to follow God like Abraham, or drift from God like Lot. You can choose to flee from sexual temptations like Joseph or give in to them like King David. You can choose to be a spokesman for God like Samuel, or you can try to ignore wickedness like Eli.
You can choose your own destiny. You can choose to be victorious or you can choose to fall short of the goal. The losers are those that do not run the race. For these, the motto of the Greek participants, "The Wreath or Death!" also holds true. Yet a Christians reward will not be a temporary pine wreath, but the Kingdom of God.
These lessons are designed to help youth in their spiritual development and it doesn't matter if they're pre-believers, new Christians, mature in the faith, or backslided. This study is meant to reach out to youth at any level, at any point in their spiritual race.
My desire is for you to be able to use this tool to challenge your youth to take that next bold step of faith to love God more, to be more disciplined in their pursuit of the King. In the race, many lose their way - I myself have experienced a crisis of faith. If we're honest with ourselves, I believe everyone of us have. I pray that those youth who have been sidetracked and hurt will find restoration through this study and that they will no longer stand defeated and truly be victorious winners in the Kingdom of God.
The Lessons
There are 5 Primary Bible study Sessions in the series, but you can pick and choose from these for a shorter youth camp. You may even wish to use these as a study series in your youth meetings, Youth Bible study groups, or youth small groups. You can stretch each individual section out if you wish to spend more time on a specific section, judging from the needs of your youth group. Youth will learn about:
Put on Your Running Shoes "The Spiritual Race and Characteristics of Good Athletes" (I Corinthians 9:24-27)

Cross Training "A Heathy Spiritual Diet and Exercise" (I Timothy 4:8)

Crossing the Goal "Don't Give Up, Don't Look Back, Focus on the Goal and Do What It Takes" (Philippians 3:12-14, 17-21)

Staying In Your Lane and On Track "Discovering God's Will"

A Trophy or Atrophy "Choosing to Live for Christ" (II Timothy 4:7-8)
I have created this Bible Study Series for youth in an ebook (PDF) format that includes both a teacher's guide and students' guide. The Teacher's guide explains the options and comes with an additional commentary, activities, and illustrations. The student's guides are found at the end of the book and are intended to be printed on sheets of letter-size paper (front and back). Make as many copies as you need of the teacher's guide and student worksheets. It couldn't be easier!
You can get this ebook today (in fact, you can be using it in as little as 5 minutes from now!).
What's a resource like this worth?
This is a complete Bible Study Series that is reproducible - you can make as many copies as you need for your camp, youth meetings, bible studies, and small groups. Most camp materials from bookstores require you to buy one copy for each youth at the camp. Depending on the size of your youth group, it could cost you 100's of dollars!

I have been paid US$500 to write customized camp Bible study materials like this for church youth camps that were similar in format to this study.
But you can get this Youth Camp Resource today for only US$19.97
That's right, just a fraction of what it's really worth. Why would I make it so affordable? Simply because my purpose is to help as many young people as possible.
This is an electronic book (e-book) that can be downloaded to your computer in a flash. Which means you can be reading it and using it in as little as 5 minutes from now. This e-book is in full color and you have the option of printing it in color if you have the capability.
US$19.97 is a drop in the ocean compared to what other people are charging for similar resources.
And don't worry, if for any reason you're not happy with the content, you have a complete guarantee to protect your investment.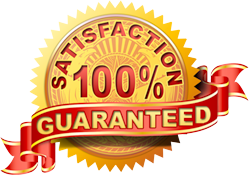 My Personal Guarantee
You have nothing to lose and everything to gain. I'm so certain that Destined to Win will save you time, give you some incredible ideas and help you plan that special occassion better that I'm offering you a "No-Questions-Asked" 100% Money Back Guarantee.
All I ask is you try out the Destined to Win at my risk. And if you don't benefit at all from them, I honestly want you to ask for your money back. Simply contact me here and I'll happily refund your money in full (in fact, I'd be embarrassed to keep it).
I am doing this to help you and if you're not happy, then I haven't achieved my goal. So if you're not happy with what you get, I don't expect … or want … to keep your money.
But… the e-book is yours to keep no matter what, as a "thank you" gift from me!
Wishing you a Blessed Bible Study Experience.
With YOUth on my heart,
Ken Sapp
After payment, you will be sent a link to confirm your email address. Click on the link in the confirmation email to receive the instructions to download the ebook to your computer. Check your junk mail or spam folder if you can't find it in your inbox. AOL, Yahoo, and Hotmail are famous for placing emails with links into the spam folder. You can add ken@creativeyouthideas.com to your address book to try to prevent this from happening. If for some reason you are still not able to download the ebook, send me an email at ken@creativeyouthideas.com and I will send you another link within 24hours of purchase.
Get your copy of "Destined to Win" by Clicking the Add To Cart button Today: