What is salvation all about? What does it mean to be saved? What impact does Jesus dying on the cross mean for me? Who is this Jesus and what did He ever do for me? Depending on the maturity of your youth, their answers might vary. For some of our youth groups, most have been brought up knowing about Jesus and the message of salvation. For others, Jesus might be a foreign concept, less well known than Ronald McDonald! I remember doing a Bible study series focusing on growing in Christ called "Fruit of the Spirit" and received so much positive response and life changing testimonies that I decided to take a step back and do one specifically as an evangelistic study. I looked at the success of the Alpha course and thought, hey, I'm wondering if a Bible study series similar to that could be developed just for a more seeker sensitive audience.
But how do we describe salvation to someone who has never heard it before?
My next thought was how to introduce the concept of salvation to youth that have probably never heard it before. I didn't want to rehash " The Four Spiritual Laws". I wanted to create something youth could identify with and talk to their friends about. Something I could put in their hands so that as they have heard and received the good news, they can now tell their friends and take part in God's command to "make disciples of every nation". Every nation. That's when it struck me. What better way what better way to introduce the message of Salvation by relating it with the largest international sporting event in history - the Olympic Games! There is probably no other sporting event more universal than the Olympics. Just a little history lesson, the founder of the modern Olympic Games was Baron Pierre de Coubertin. His vision was to create a sporting event where the most important thing in is not to win but to take part, just as the most important thing in life is not the triumph but the struggle. The essential thing is not to have conquered but to have fought well. Yeah. When I read that, my mind was blown away at how much that was like our Christian walk. Our Christian walk is not so much about the end of it, as much as it is growing in intimacy, step by step, learning to love God more, struggling with our flesh and be-ing a better testimony of God's goodness in our lives. We don't need to be better than the person sitting in the next pew, we just need to participate in God's plan for us and be faithful to our calling. I had to find out more.
I found out that Coubertin also came up with the symbol of the Olympic Games. The Olympic symbol, consists of five intertwined rings and represents the unity of the five inhabited continents of the world: Africa, America (considering North and South America as a single continent), Asia, Europe and Oceania (including Australia). The rings - blue, yellow, black, green, and red - over a white field forms the Olympic flag. It also represents the five parts of the world which now are won over to Olympism and willing to accept healthy competition. Another reason these colors were chosen was that every nation had at least one of them on its national flag. Amazing stuff! Not only does Christ's death on the cross unite us as a body, but it includes the whole world as part of God's complete plan of redemption for us. I thought a little deeper and realised that each of the colors on the Olympic Symbol relates to part of God's Salvation plan. Black represents our sin, red represents Christ's blood which was shed on the cross, white represents the cleansing we now have through His death and resurrection, green represents our continuing growth and sanctification, blue represents the baptism we receive and the Holy Spirit as our helper, and yellow represents our heavenly destination and reward.
These lessons are designed to be a roadmap to Salvation and are best done with the pre-believing friends of your youth or Christians who are new to the faith. You may also wish to have more mature Christians use this study as a tool to share the Good News to their friends and loved ones.
It is my prayer that God might do a mighty work in your midst and call many who are strangers to and far away from God into a realization of the extent of God's love for them and to take that step of faith into god's amazing plan for their lives.
The Lessons
There are 5 Primary Bible study Sessions in the series, but you can pick and choose from these for a shorter youth camp. You may even wish to use these as a study series in your youth meetings, Youth Bible study groups, or youth small groups.
The Black Circle "Sin that Separates"

The Red Circle "The Blood of Christ"

The White Flag "The Cleansing Blood"

The Green Circle "Spiritual Growth"

The Gold Circle "Our Heavenly Reward"
I have created this Bible Study Series for youth in an ebook (PDF) format that includes both a teacher's guide and students' guide. The Teacher's guide explains the options and comes with an additional commentary, activities, and illustrations. The student's guides are found at the end of the book and are intended to be printed on sheets of letter-size paper (front and back). Make as many copies as you need of the teacher's guide and student worksheets. It couldn't be easier!
You can get this ebook today (in fact, you can be using it in as little as 5 minutes from now!).
What's a resource like this worth?
This is a complete Bible Study Series that is reproducible - you can make as many copies as you need for your camp, youth meetings, bible studies, and small groups. Most camp materials from bookstores require you to buy one copy for each youth at the camp. Depending on the size of your youth group, it could cost you 100's of dollars!

I have been paid US$500 to write customized camp Bible study materials like this for church youth camps that were similar in format to this study.
But you can get this Youth Camp Resource today for only US$19.97
That's right, just a fraction of what it's really worth. Why would I make it so affordable? Simply because my purpose is to help as many young people as possible.
This is an electronic book (e-book) that can be downloaded to your computer in a flash. Which means you can be reading it and using it in as little as 5 minutes from now. This e-book is in full color and you have the option of printing it in color if you have the capability.
US$19.97 is a drop in the ocean compared to what other people are charging for similar resources.
And don't worry, if for any reason you're not happy with the content, you have a complete guarantee to protect your investment.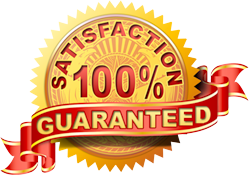 My Personal Guarantee
You have nothing to lose and everything to gain. I'm so certain that Go for the Gold will save you time, give you some incredible ideas and help you plan that special occassion better that I'm offering you a "No-Questions-Asked" 100% Money Back Guarantee.
All I ask is you try out the Go for the Gold at my risk. And if you don't benefit at all from them, I honestly want you to ask for your money back. Simply contact me here and I'll happily refund your money in full (in fact, I'd be embarrassed to keep it).
I am doing this to help you and if you're not happy, then I haven't achieved my goal. So if you're not happy with what you get, I don't expect … or want … to keep your money.
But… the e-book is yours to keep no matter what, as a "thank you" gift from me!
Wishing you a Blessed Bible Study Experience.
Warmly,
Ken Sapp
After payment, you will be sent a link to confirm your email address. Click on the link in the confirmation email to receive the instructions to download the ebook to your computer. Check your junk mail or spam folder if you can't find it in your inbox. AOL, Yahoo, and Hotmail are famous for placing emails with links into the spam folder. You can add ken@creativeyouthideas.com to your address book to try to prevent this from happening. If for some reason you are still not able to download the ebook, send me an email at ken@creativeyouthideas.com and I will send you another link within 24hours of purchase.
Get your copy of "Go for the Gold" by Clicking the Add To Cart button Today: