Scripture: Luke 2:1-5, 52
Although God was the real Father of Jesus, Jesus also needed an earthly "stepfather."
God needed a godly man to take the responsibility to raise Jesus in the right way. He fulfilled the demands of his society as he went to his own town to register in a census. He worked in order to feed and cloth him. The task of a father is very demanding, but also rewarding. Jesus and Joseph worked side by side in a carpentry shop and "Jesus grew in wisdom and stature, and in favor with God and men."
Even today, fathers are in a sense stepfathers to they children raise.
For they do not belong to them, but to God. The task of raising a child of God is no less difficult than raising the Son of God. Imagine how inadequate Joseph must have felt raising the Son of God! ! !
Joseph made many mistakes we can be sure. No father is perfect but the Heavenly Father. We can trust that when we are inadequate He is fully able to meet all the needs and demands that raising a child requires. Many men spend considerable amounts of time away from their families because of work, but God is fully able to care for your family.
Raising children as a mother is no less difficult!
Children take a moment to be thankful for your father and mother.
Fathers and mothers take a moment to ask God to continue to help you raise your children in the right way so that they might also "grow in wisdom and stature, and in favor with God and men."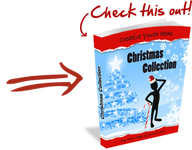 Christmas Collection


Games and Activities helping youth discover the Reason for the Season.
Get more than 200 creative ideas for planning a Youth Christmas celebration or Christmas Party party. You can immediately download my best Christmas Icebreakers, games, illustrations, Christmas activity ideas AND MUCH MORE in a useful ebook!
=> Tell me more about the Christmas Collection


| | |
| --- | --- |
| | Rate This Post by Clicking the Stars : |