What Others Have to say about Creative Youth Ideas
Not a day goes by that we don't get thank you emails from subscribers in more than 200 countries from around the world. Subscribers also receive an email each week with an "Idea of the Week."
If you have also been blessed by the website in some way or have a story to share about how God has used something from the website, drop us a note here Contact Form.  If you want to be really nice, send us a picture of you or your youth group to ken@creativeyouthideas.com
Don't forget to also join us on Facebook and share the site with your friends using the convenient buttons below.
Here's some of the comments we have received that have made us smile. As you will notice they come from people from all walks of life and from a variety of church ministries as our creative youth ideas are used with not only youth, but children and senior adults as well as people of all ages in between.
Thank you for all your hard work in putting together this website. I am so happy to have found it. I recently moved to Calgary, Canada, and am living and ministering from the FCJ Christian Life Centre. (FCJ stands for Faithful Companions of Jesus–you can go to www.fcjsisters.org if you're interested in learning more about us and our work.)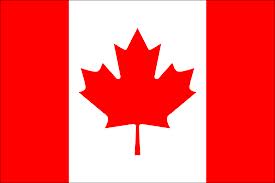 — Sr. Madeleine Gregg,
FCJ Christian Life Centre
Calgary, Canada
16 May 2016
This site is AMAZING. I have been on youth ministry/ Young Life staff for 20 years and this is site is gold mine!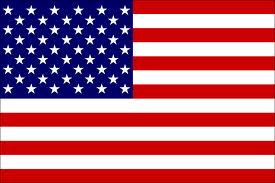 — Robb Schreiber,
Area Director
San Diego North Young Life
San Diego, California, USA
13 May 2016
Thank you for the awesome resources.. I am a full time teacher ( public school) , pastor's wife and senior youth group leader .. I love you resources and am sharing them with my ministry team.. i will continue to use and forward these incredible, well planned and organized sessions,, Thank you hugely..

— Susan Ketcheson,
26 February 2016
Thank you for sending me and sharing your Creative Youth Ideas activities. It has been very useful for our Youth Ministry in encouragements, refreshments and improvements on spiritual aspects. I hope that you could still continue sending me your Creative Youth Ideas. I thank God for your good heart and generosity in sharing your ideas.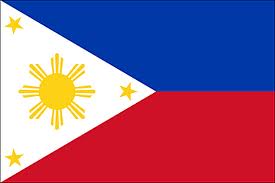 — Jo Ann,
Glorious Hope Christian Center Int'l
Philippines
4 June 2015
Thank you so much for your wonderful work and putting it out therefor others to use. I was looking for a children's sermon and found several for future use as well when I found your website. I know I will continually come back to you for more ideas in the future. I have bookmarked your site for quick reference. I can't wait to show it to my friend who also helps with the youth and Sunday School. I am in charge of the worship and celebration committee as well for our church and am the church musician I wear many hats. I am also on council. I am one of the original 25 families that began our church in 1981. Good Shepherd Lutheran in Casper, Wyoming. I have two other friends who help me do "Children Conversations" (mini sermons) each Sunday and I can't wait to share your cite with them for them to use as well.
Thanks again for your work and your service to our Lord. If you ever have anything for Patriotic times of the year, I would love to look them over. Thanks again!

— Pat Clark,
Retired (2014) middle school math and technology teacher for 25 years.
11 May 2015
Hi Ken,
Thanks heaps for your email.

I teach at a Christian high school in New Zealand. Many of our students have never had an encounter with Christ and our job here is to not only educate them in the secular curriculum, but also to introduce them to Christ daily, in the hope they will develop a real relationship with Christ. Some of them come to us so broken and hurting it is hard to get through the barriers they have learnt to live behind.

Your ideas are wonderful! Creative ways to connect with them, build relationships and introduce spiritual ideas.
Kind regards,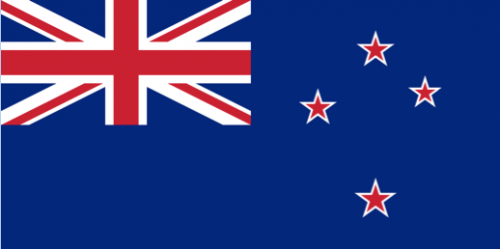 — Stephanie,
New Zealand
23 March 2015
The site was of great help I needed an activity to really get my youth group thinking pratically about the armour of God and your activity was just perfect.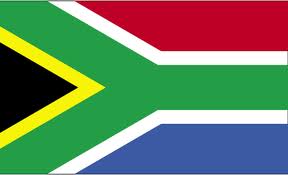 — Theo Mariani
25 y/o youth leader
Vaal, South Africa
20 March 2015
Hi Ken, I want to say thank your for your faithfulness and sharing your ideas. It has been very encouraging and the young girls I work with ages 9-13 are grasping God's word in their hearts. I use the illustration of the mirror and how we could look at ourselves but that's not all of us, but who we are inside. I use a mirror for a visual. Thank you for all your support !!!!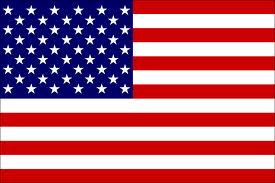 — Evelin Herrera,
Oregon USA
10 March 2015
Thank you so much for your wonderful object lessons! There is a 15 minute assembly for kids and adults alike at The Salvation Army and we do one of your object lessons every Sunday before Sunday School. Kids and Adults alike love them! I also go to Group and Care Homes here in Lodi, CA. There is a Group Home of men that range mentally from 15 on up to Veterans that are extremely intelligent. They usually have no visitors but us. We take cookies and do YOUR object lessons!! They are so popular! You should see their faces as they "get it"! Thank you for all you do as God works through you.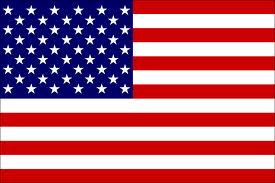 — Libby Ferrell
California, USA
5 March 2015
Greetings from Northeast India!!

Thanks a lot for giving me access to your most beautiful and valuable web site that gives wonderful resources for assisting the youth. I am delighted to go through its contents. There is everything…………..inspirations, games, musings, thoughts, ideas, blessings in plenty….

Thanks for creating such lovely things for the people selflessly. I appreciate it deeply.

I live in India. hail from Southern part of India called Kerala. I live and work in Northeast India, the land of hills and tribes. It is a beautiful land with lovely people and landscape with peculiar aspects of its own. I work for the poor, the friends of God…dearly loved by the Almighty.

Keep me in your prayers.
love and God bless
in the heart of the Virgin Mary,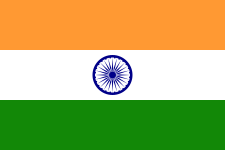 — SHAJI Zachariah Fernandes
Northeast India
""I NEVER KNEW HOW TO WORSHIP UNTIL I KNEW HOW TO LOVE""
22 February 2015
I use your material extensively and so appreciate your up-to-date and viby ideas for youth. The information you share is both encouraging and inspiring. Thank you – you are doing a great job!
Greetings from sunny South Africa.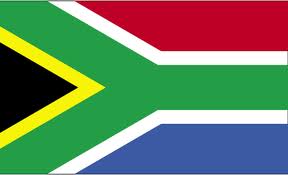 — Corinne
South Africa
12 February 2015
Your ideas are great and we have used them for our house church activities. We enjoy them a lot and they are very helpful as we share biblical lessons in an understandable way. God bless you!
— Suzette Pena
12 February 2015
I do appreciate your faithfulness to send these emails with ideas. I work with about 80 third culture kids (mostly MK's) in Almaty, Kazakstan. HE uses you from far away.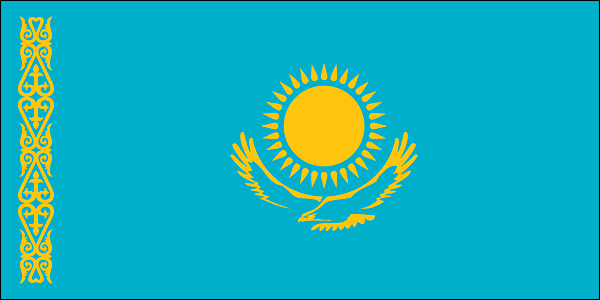 — Liz Gilbert,
Almaty, Kazakstan
2 February 2015
Ages ago I stumbled on your site, and since then I have bought or borrowed piles of ideas from you. They have been used to help an established youth's youth group, adapted for EAL groups, used in the Sunday school of a young and growing church of newcomers and friends, passed on to kids working in other churches….and on and on. I have never taken the time to say thanks. So, Thanks for all your work. I know God is using it.
We will be praying for you.
In Christ,
— Ruth,
2 February 2015
As Moderator of my church's Council I often use your object lessons with adults. They are getting to be known by each other with your beautiful lessons! Thank you.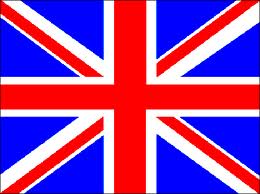 — Pam Garner,
Office Manager
Assistant to the Presbyter to the Spiritual Community
Presbytery of Southern New England
21 January 2015
"I so enjoy your ideas for the youth. I use so many of them here in Costa Rica with our youth. Of course, I have to translate them into Spanish. . I want to tell you how much I appreciate your hard work. Thank you so much. "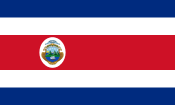 — Sherry Rhoton,
Costa Rica
19 January 2015
Hi Ken,
I am a missionary to the Ukraine, involved in ministry with children teens and youth – at present mainly in orphanages and with kids from broken and poor homes. It is hard to always come up with new ideas and I found your website with a simple search on google. I am very happy that I did! we are having winter camps in Orphanages next week, and usually it is quite easy with the small kids. But this year we have the extra challenge of starting ministry to older teens – my job! Thus your website, ideas, games etc is a great resource for me – so I thank God for the BIG contribution you are making to the Kingdom!

In Him,


— Hensie,
OM Ukraine
3 January 2015
I am a MS youth director of a Presbyterian church here in Wilmington, NC and I am always looking for CREATIVE game ideas, talks/lessons, object lessons, etc.. I found your site in googling about a New Year's talk.
Thanks so much for what you do in building His kingdom and especially for sharing your ideas!!!

Joy in Him,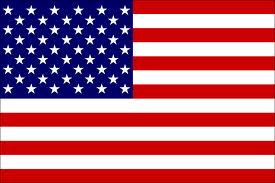 — Nancy Gresham,
Middle School Director
Wilmington,NC
1 January 2015
Hi Ken,
Thanks for the great ideas. I have used many in my middle school Sunday school class!

May God continue to bless you deeply as you minister to us who ministering to kids and youth!
Merry Christmas!
— Julie Zell,
Peoples Church
16 December 2014
Hello! CreativeYouthIdeas.. I'm so happy today that I dropped into your website and It's really cool.It will really help us servant-leaders of our Yministry to build our group closer to God.
I know that our youth ministry will get a lot of Ideas from you, specially today that we're planning for the activities of our youth ministry, and I can see a vision in my mind today how happy all the youth will become because of your great ideas.
I will definitely share this to my co-servants.
May God bless you more and more wisdom and continue to bless the world through your website.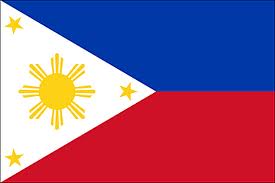 — OliveDionela,
Light of Jesus Youth Missions
Dasmariñas Cavite, Philippines
11 December 2014
Hello Sir, please am from Nigeria and currently am a lead pastor in a Pentecostal Church. The church is relatively new (3 years) and is sited in the heart of the town. We need training materials for the youth on current issues.
I appreciate your site. God bless you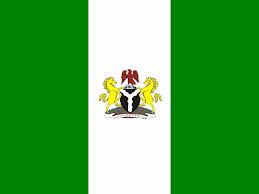 — Asuquo Ekpo,
Nigeria
2 December 2014
Hey creative youth ideas team or admin or whoever…
I just wanted to make the time real quick to stop and say THANK YOU for the content you make available through your website. It's helped me grow so much as a simple youth leader. You guys and your page is a huge blessing, much good ministry has come forth out of researching and planning with the help from your page. Some young teens have even found themselves in Christ in the midst of chaotic icebreakers, creative sermons, and fun game ideas.

THANK YOU FOR WHAT YOU DO!!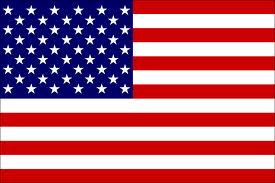 — Alfredo Camarena,
Youth Coordinator
Jeremiah Youth Ministry
Fresno, Ca.
21 November 2014
Mr. Ken,
You have no idea how much I appreciate YOU and your ministry. I look forward to your email every week!!! I have taken on a new ministry for after-school children who have never heard the gospel. So, your ideas give me an amazing object lesson every week! In addition, I lead Children's Worship on Sundays.

Much appreciation
— Florence McClure,
25 September 2014
I came across your website by googling for "object lessons" I love the website and I will be using the object lesson on Tension this coming Sunday — not with youth, but with Adults. Your lessons are great and can be used with any age group.
Thank you for your email and keep up the good work with your web site.

— Willa M. Mickens Jones,
Director of CE
Riverdale, GA
20 August 2014
Good morning!
I found your site by chance as I was surfing the internet for lessons and/or activities to introduce at a teen youth camp I am attending as pastor later this month. I found your resource to be very helpful and it perhaps will inspire the leadership in my home church as well. I like the idea of the lesson and supportive activities being published together!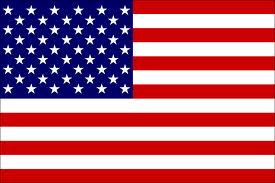 — Reverend Genise D. Stern,
East Otisfield Free Baptist Church
Rayville Road
Otisfield, Maine
24 July 2014
Hi Ken,

I 'stumbled' upon your site as I was looking for some new devotional ideas!

I work for Youth for Christ and regularly lead different devotional times within my ministry and partnering ministries.

I've found the resources helpful! It's great to get new ideas and have access to all the creative lessons!

Thanks,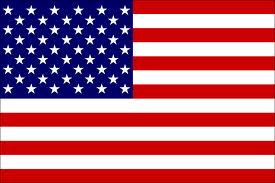 — Amanda Poe,
West Michigan Youth for Christ
Campus Life Director
Zeeland High Schools
15 July 2014
Thank you so much for these very useful tools and thank you for sharing them freely. Our group enjoy them very much!!

— Alita,
Youth Leader at Victory Family Center, FIJI
2 June 2014
I have just spent over 2 hours perusing this site. thank you so much! I've taught children's church, youth ministry, etc. for many years and this is one of the best sites i have ever come across. Actually,the reason I was scouring the internet is that our youth ministry is in a missional area ( an area full of drugs, ETOH, poverty, etc.) and we do not have a lot of resources to use. Our kids tend to be disadvantaged and they need a lot of love.

I am so glad that your site is available and I look forward to using much of your material. God richly bless you.

— Ann Hughes
23 May 2014
I'd like to say huge THANK YOU for sharing your amazing ideas with us. I find your ideas very useful, stimulating and inspiring. Most of all kids like your games and activities 😀 Your websites makes my teaching easier and it's more fun for both kids and me 😀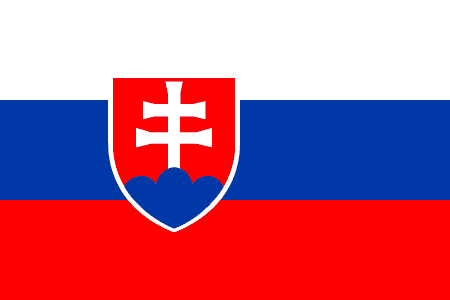 — Zuzana,
Slovakia
9 April 2014
Thank you so much for everything so far,and for adding me. I am so excited about your great ideas and the games that we can, in turn, learn from, and apply to our daily lives. Especially for our young people whom so badly need all kinds of help and guidance.

You are such a wonderful inspiration to me, and thank you for your guidance to assist us in teaching our youth.
God bless you for the awesome work you do.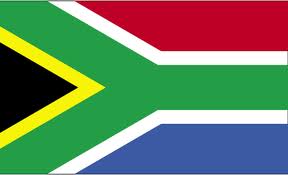 — Olivia & Jeremy Ford,
South Africa
5 March 2014
I happened across your site a few months ago! I am so appreciative for all of your ideas! They are creative and relevant and fun and spiritual!
THANK YOU!!….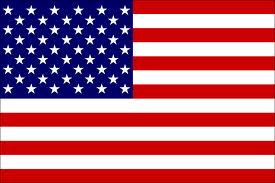 — Mandy Sullivan,
St. Marks United Methodist Church
Cedar Rapids Iowa, USA
26 February 2014
Hi! Actually, I was searching some tips for hosting a Youth Workshop & came across the Creative Youth Ideas website.
Creative Youth Ideas website is truly amazing & the Stuffs in it is just Excellent.
I have gone through many Subjects & Topics, it is really very very, very "Helpful, Encouraging, Inspiring" & many more………….
Thank – U & all the Members of Creative Youth Ideas website.. Guys U have done & are doing a very Excellent Job… I am Blessed through it.
GOD BLESS U 2.

Thank-U once again.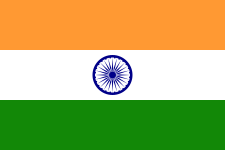 — Rubie,
Mumbai, India
27 September 2013
I have looked around on your website and think it's AWESOME. It's just what I needed to help teach the youth at church about our Heavenly Father. I found your website by surfing the internet to get some ideas on my lesson I have planned tomorrow. The skit you have out there titled "Lord's Prayer Drama" is just what I needed to go along with my lesson.
Thanks for what you are doing and may you be blest.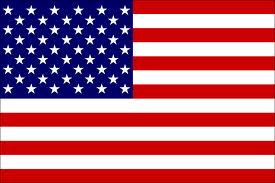 — Peggy Cauley,
Boiling Springs Missionary Baptist Church,
Soperton Georgia USA
24 July 2013
So far I have used three of your weekly email ideas for youth group – adapting for our setting. You have sparked some excellent ideas – and I am very thankful for what you offer!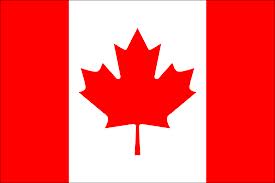 — Rosanne Lyster,
Comox BC, Canada
21 June 2013
I'm from South Africa. Specifically a small town called Clarens in the Eastern Free State. We are on the border with Lesotho. My husband and I are missionary pastors to a church which we have in a cave on a farm for the people from the surrounding areas.
We are busy growing a children's ministry (baby steps) in the church. At the moment I take a 5 – 10 minute slot after praise and worship to minister to the children specifically. I like to use practical illustrations as I feel it makes a larger impact on the children. I don't want to "teach Bible stories" in the traditional way yet, as I have such a short time available and I want my message to be relevant to the adults as well.
I found your site by searching for object lessons, and liked what I saw.
Thank you so much for sharing. I really appreciate the opportunity to get new ideas and inspiration for my growing ministry.
Loads of blessings,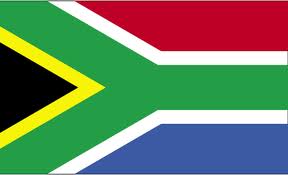 — Helena,
Clarens,
South Africa
16 June 2013
Oh my goodness!!! This site has SAVED MY LIFE!!! It is awesome! I just "inherited" a group of young people that didn't know ANYTHING about the Word and now I have a all these resources! Thank you, thank you, thank you!!! God Bless!!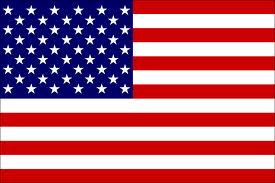 — Cassandra Byrd,
North Carolina, USA
16 June 2013
Just call me Che. I am a Sunday school teacher at Cross Walk Christian Church here in Canlubang, Laguna, Philippines. I handle kids and tweens. I am also a mom and an employee. I don't have any formal education on teaching but I have this heart and passion to impart God's words to our young people. Our church is small and so we don't have enough fund to buy materials or curriculum for them and even for us teachers for our equipping.
It's a BIG blessing when I found your website thru browsing. A BIG help! I can access it for free and the ideas are great. I will be using your materials to our tweens. I'll give you an update of the result.
I hope you can add classroom management, techniques to catch attention of kids and other topics that will help and equip teachers like me.
Regards,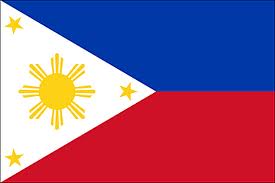 — Che,
Cross Walk Christian Church,
Canlubang, Laguna, Philippines
15 June 2013
Thank you for generously sharing your creative ideas for youth and children ministry. I chanced upon your website when I searched for something I needed for the textbook we were making on Christian Living for children. The ideas I found in the website were very helpful and open up other bright ideas 🙂 Thanks, once again, and God bless you and your team.
— Sr. Mayan Molina,
FSP
15 June 2013
I would however like to take the opportunity to thank you for not just making as you state it "a small contribution" but I believe with what you are doing is huge as you are inspiring, educating and equipping many out there to use simple tools and ideas in a creative way to reach our young who are in desperate need to hear about our wonderful God.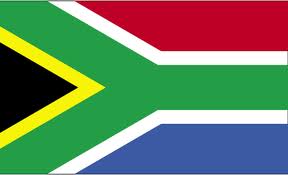 — Andre Sauls,
Cape Town,
South Africa
15 April 2013
I am an Awana Sparks leader, former Awana Commander at Central Baptist Church in Brighton, TN. I was searching for a council time message for Easter & found the Tea Bag Gospel Message. It was awesome! What better way to get kids attention than with fire right? Thanks for putting resources out there for us to share the Gospel. It's hard to find good material, but I think I just did! God bless you.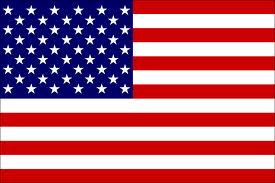 — Teresa Ervin,
Central Baptist Church
Brighton, Tennessee, USA
4 April 2013
Ken, at this point I've only scratched the surface on your site. I found you by doing a search for youth group game ideas and I've got to be honest, it was just what I was looking for.
I am youth pastor at Pekin United Methodist Church in Southern Indiana. I have been volunteering for the past year, but they recently decided to provide some compensation. I only share that because know that I see the church is serious about growing the youth program, I want to make sure to keep things as fun as we can.
The downfall is we only have an hour. We try to squeeze in food, lessons and a game in 60 minutes.
I saw where a lot of your games, tie into a lesson and that is perfect because that helps from a time management standpoint. Tonight we are going to try the balloon race game. That is just what the doctor ordered.
At this point, that's my biggest need and it seems like your site more than meets it.
Thanks for doing it and let me know if there is anything I can do to help you."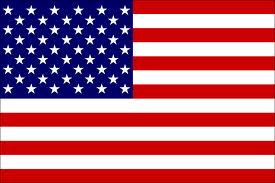 — George Browning,
20 March 2013
Hello!
Thank you for your contribution. I'm from Kuala Lumpur serving in a church.I love God but sometimes I'm out of ideas.
I find your website is very creative and I love it. I'm going to retire from my work and I love children.I want to do my best to serve the Lord.
Thank You so much and I can see your generosity to help others out there.May God's grace continue to sustain and bless you as you serve Him. ♥:)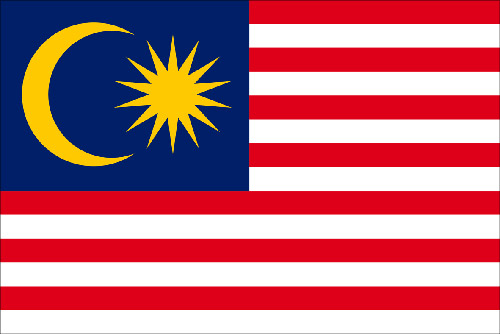 — Pansie Fong,
19 March 2013
I found your site while looking for something to teach during Children's Church this morning. I was looking for something on St. Patrick's Day.
We attend Daniels Missionary Baptist Church in Daniels, WV, a small community outside of Beckley. I am on a rotating Children's Church schedule… on certain occasions like St. Patrick's Day I like to teach the kids the Christian version of why we celebrate this day. I know I will be using your site many times in the future. Even if I do follow the given Children's Church lesson plans I am always looking for creative and interesting ways to teach the gospel to the students at our church.
Thank you so much for creating your site and all that you are doing for children in our country.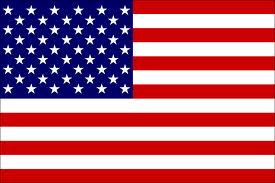 — Jackie Salazar,
18 March 2013
I am a youth leader at our church. Started the group only recently and the target group is 18 and up. We are a Afrikaans group as part of the Apostolic Faith Mission Church, situated in South Africa.
I stumbled across your website, when searching for some images on the web to use in one of the lessons I had planned. My group is fairly small still and I have found that most lesson ideas found on the net do not tend to work for small groups.
However I am really impressed with your website. I can easily translate and adapt the lessons for my group. A lot of the lessons are versatile enough to be used in small groups. The variety is great and having a full time job makes it so much easier to keep up with lesson planning.
One of our church leaders complimented me on my creativity and my ability to keep those present interested. I shyly admitted to her that I have a secret helper. We get together on Wednesdays and I will give my 4th lesson this afternoon. The second one I merely translated and adapted from yours.
I believed in working out lessons myself as each group has its own needs. Usually taking lessons from the internet doesn't work, because you tend to miss your target then. But with so many ideas it is easy to combine lessons and change things to suit the specific group. You do all the research and I just use it my way.
Thanks a million for this site. You're a real Hero.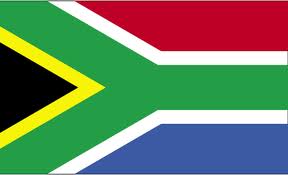 — Jo-Jo de Beer,
Afrikaans group of the Apostolic Faith Mission Church, South Africa
13 March 2013
"Thank you for your creative and interesting ideas. I wanted you to know that I took the "Observation Game" about the items that hold things together to Fiji where I had the joy of working on a women's ministry idea. I used the game as an object lesson that our observations often come up short, which is another reason to heed God's warning NOT to judge by appearances. The added element of the items that hold things together representing LOVE was a delightful added twist.
I plan on using your Enhanced Easter Egg Hunt with my Junior CBS class of 12-13 year olds in Ranch Santa Margarita, CA. Know that your ministry is reaching far and wide and is truly a blessing.
Keep up the GOOD work of our Good Shepherd!"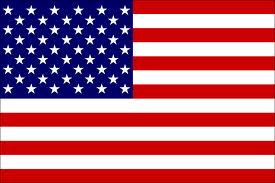 — Kelli,
7 March 2013
"Once again I have been browsing your site. It is incredibly in tune with what GOD has placed on my heart to teach. Thank you. I am nearly 62 and have a passion for kids going to high school to be well equiped to deal with the world and as you know the love of Jesus is the only way! I will be teaching only about 10-12 kids at this stage (our town is only 9000 people) but we pray for evangelism in the hearts of these kids and others."
— Anne Holden,
31 December 2012
"Have been on your website this last week and Just love it, in fact have seen no need to go further searching. Your ideas have been a blessing to me. I am in the salvation army and am heading up a Sunday school next year called CHILLZONE with youth who are going to high school for the first time. Your ideas have been invaluable to me and I look forward to connecting with you from time to time. May God continue to bless your ministry."
— Anne,
27 december 2012
"I live in Cancun Mexico, I just wanted to thank you for your mails and free resources they've been a huge blessing for us, we (four volunteers) work in a park in a small area sharing the gospel with children from 10 to 13 years old and some of their parents are beginning to attend and listen to GODs word there too, please pray for us and thanks again for sharing everything."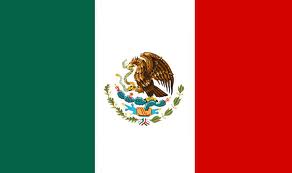 — Karla Fischer, Cancun Mexico
21 december 2012
"I just love all the resources you send my way. Makes my life so much easier and my husband. I'm the youth gal, he's the pastor….sometimes I forward him stuff and he uses it for sermon ideas."
— Trish Jurkowski
12 december 2012
"I am a 65 year-old grandfather living in Westville South Africa. I retired about 8 years ago and have been quite involved with my church, The Westville Presbyterian Church. I play drums in our Music Worship team and Pastor the 15 Home Group leaders who, collectively have 150 members in their Home Groups. Years ago I was the Superintendent of the children's Sunday School and Have a gift to tell stories and, in particular, to use object lessons. When I have done an object lesson for the kids as part of a regular church service, I am always approached by adults saying that they probably got more out of the lesson than the kids did. My Pastor has just phoned asking me to do an object lesson at our Christmas eve service on 24th December. I thought I would Google…..and here I am. Thanks for the key to your resource treasure chest which I woill enjoy exploring & using"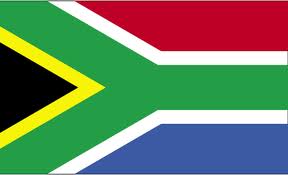 — Gary Jones, Westville South Africa
11 December 2012
"I am the Children's Ministry Director at First Baptist Church in Blairsville, GA. I found your website when I was searching for a game to play in Children's Church. It looks like it is well organized and very user friendly! I am sure I will be back soon to "take it all in" as they say. Thanks for taking the time to share so much of yourself and your resources to help the rest of us make the most of our ministry!"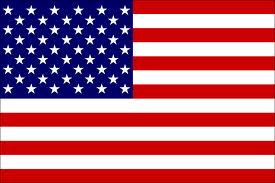 — Tammy Allan, Director of Children's Ministries, First Baptist Church of Blairsville
28 November 2012
"I was looking for ideas and found your web just now and what I have found was just amazing. I'm from South Africa and just started with a new youth group. Wanted some ideas for icebreakers!"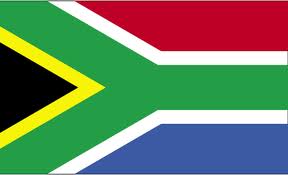 — Rochelle, South Africa
22 Nov 2012
"Thank you so much for doing what you do. I found your website VERY resourceful and helpful. I run a Saturday kids ministry on Long Island at a ministry called Lighthouse Mission. We're actually a mobile food pantry reaching about 3000 people a week with the gospel as well as food and clothing. On SAturdays, I could have anywhere from 40-100 kids show up. We pick up several of them from a local homeless shelter and many of the children from our area come as well. We are in an underprivileged/challenged community. There are many gangs and lots of drugs and violence here. We are bringing the message of hope of our Lord and Savior JEsus Christ to the youth so that they could break those chains of bondage and hopefully change this community. Thank you for again for the website. May God continue to bless you and your ministry."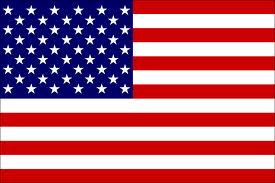 — Andrea Ryan, Kids' Club Coordinator, Lighthouse Mission Inc., New York
17 Nov 2012
"I am a pastor of a small church in Sydney, Australia and I find your resource invaluable for our youth ministry. We have been using it for the past few months and it has been such a blessing. Thanks so much. I pray that your kindness and generosity will be repaid to you many times over by our Lord."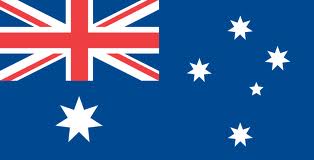 — Roshan, Sydney, Australia
9 November 2012
"You're in Singapore, I'm in Guangdong. You would have a very good understanding of the sort of material I'm looking for for the little Cantonese-background kids in my class. Since the school is non-denominational, I can't use overtly Christian material, or material with overtly Christian words. The underlying inspirational concepts are universal, of course. If we can tickle their fancy with ideas that are "keepers" for life, the language that goes with (expresses) those ideas will feel to them friendly, and that is the first goal of English teaching. Your material helps and I'm grateful for it"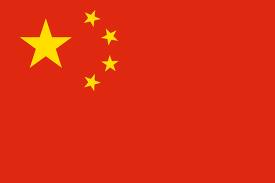 — Molly Riley, Guangdong Province, China
5 November 2012
"Love your web site! I teach the Awana Middle and High school class (Trek & Journey) and the ideas from your web site have helped me out of many a bind and at other times added to things I was already doing. Thanks, God Bless and keep up the good work!!!"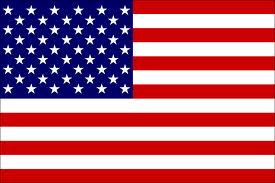 — Hannah Stixrud
4 November 2012
"I have look at some of the resources on line and they are wonderful 🙂 I live in the piedmont of North Carolina. I am a youth leader and I just need some ideas of what to come up with for our youth group. For many different reasons, so they will keep coming back and make our youth group grow, to make it fun and yet they learn about our lord and not really realizing that they are 🙂 I like to incorporate scripture into the game we are doing as well and this site helps me with this! I Google youth group ideas and your site came up!"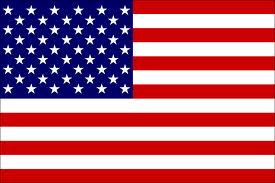 — Betty Fields, North Carolina
2 November 2012
"I am so thankful to God for people like you who has given our struggling youth free access to your creative resources. I am a pastor's wife and eager to help our youth ministry. For seven years as a church Senior Pastor, we have been putting different leaders to handle our youth and they just end up with same scenario…only few took time to involve. This time, together with our youth core leaders ranging from teenager to young adult we were able to evaluate and assess the development of our youth program and now we're into mentoring and training leaders. I am so eager by the grace of God to help support our youth knowing that they will lead the next generation and we cannot afford to see them wandering around enjoying the tempting illusions of the world right through their own private rooms. May the Lords blessing abound more and more as you keep on posting helpful ideas for every Christian leaders around the globe. You have done a great job! Keep on for the glory of God!"
— Marilou R. Feleo, Pastor's Wife
24 October 2012
"I found your site whilst looking for ideas for a youth group. It looks like it will be an enormous help in our preparations. We manage a small charity known as Rock Salt. It initially began as an outreach for local teenagers hanging about on the streets of our village. We believe our calling from God is primarily to sow the seed of His word and are now in our sixteenth year where youngsters can come to hear the Good news of Christ. We have what has become known as 'Big Youthy' on a Monday and Friday evening for older teens, 'Little Youthy' on a Wednesday evening for younger children and 'Middle Youthy' for the in-between on Thursday evenings. We also run a lunch club for the elderly on a Wednesday. We try to take a select group of the older ones, funding permitting, to Scotland for an adventure outreach during the summer and we are about to embark on our third Christianity Explored course. God has faithfully provided! A site like yours is a most wonderful blessing and I look forward to working with you to further The Kingdom."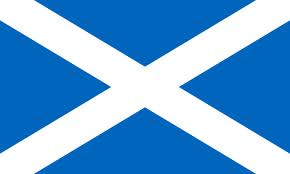 — Ruby Kasprowics, North Walwa
18 October 2012
"I am a Director of Religious Education who just passed the high school youth ministry onto another this year. I still work with 7/8 graders and wanted something fun for Ezekiel 37 "Dem Dry Bones". Your site came up on a google search and I thought your ideas were a perfect fit for our group. Thank you! This looks like it will be a great resource for future lessons."
— Linda Brondige
16 October 2012
"Practical, engaging and biblical! I like that."
— Jane Blake
11 October 2012
"My name is Beth Bray. My husband is John Bray. We have two children. Sarabeth is 14 and in the 9th grade. Tanner is 9 and in the 4th grade. We live in Tishomingo, MS. We have been in the ministry around 10 years. John is pastor of Asphalt Rock Baptist Church in Cherokee, Al. We have been there almost a year. This is our 3rd church to pastor. I recently took the youth class to teach. I have taught youth classes before, but this time, my daughter is in the class. I did ask her how she felt about it before I took the class. The Lord started dealing with me back in the summer about it and did not give me confirmation until the night we voted on class officers in September. Whew! We did a lot of praying that day until we walked in the church doors that night! At the moment I only have two students (my daughter and a 16 year old boy). The youth pastor of Tishomingo Baptist Church, Todd Cecil, gave me your website information. We do not like the Sunday school books that we have so I am looking elsewhere for information to teach. I used a lesson of yours on Sunday and I believe they like it. I hope to be able to continue to use your information and help my students, family, and myself in the process. Thank you for allowing God to use you! May God Bless you!."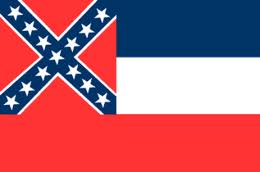 — Beth Bray, Tishomingo, MS
10 October 2012
"I'm a retiree from North Carolina, USA, and moved just outside Monterey, Tennesse, a small town of about 2800 people, 4 years ago. I volunteered to provide devotionals for our monthly Garden Club and often look online for resources. Each month I try to find something related to "gardening" and was blessed to find your website this afternoon. How wonderful to read "In the Beginning, the Garden", Spiritual Lessons from the Garden", and "Personal Truths I've Learned from Gardening". I plan to share them tomorrow morning with the group of about 25 ladies. I see your address is Singapore! Isn't it wonderful that God now allows us to share His Word across the world in this manner. Many blessings to you and your work."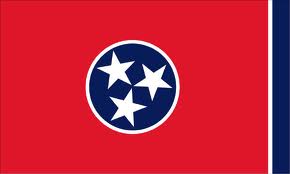 — Margaret Stephenson, Monterey, Tennesse
9 October 2012
"I am a high school librarian, and I found your site while searching for some ideas for listening games. I am teaching a Freshman orientation and we are currently going through "The 7 Habits for Highly Effective Teens." This week's habit focuses on being good listeners. My search for emotion charade ideas took me to your site. I was a youth leader for many, many years, and I wish your site had been available for me then. Thanks for all you are doing. God bless you!"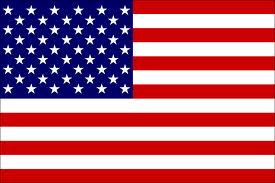 — Laura Houk, Media Specialist, Madison County High School
9 October 2012
"My name is mike duff been a youth pastor at Faith Baptist Church for the past 15 years in Artesia NM. Just trying to keep things fresh because in the past 6 months I have been
struggling with where I am in ministry and the fact that it's not where I want it to be right now. I took a week off and I'm ready to go again another 15 years but to be honest my creative juices have been dry for the past year so I started searching the web for some new insight and inspiration, thanks for what you do God Bless."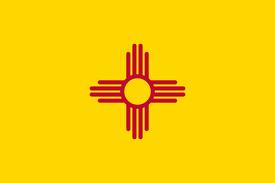 — Mike Duff, Artesia NM
3 October 2012
"I am one of our church's deacons. Along with the normal duties I also have the privilege of giving the Children Story when my turn comes up. I am 65. I have had a Chance to look over your fantastic site. It had exactly what I have been looking for. How I came up on it was God's blessing. As I told you I have the privilege of giving the Children's Story on occasion at our church. I did have a similar site I would visit from time to time. The problem is that I had to get my computer reset and as you probably know that also deletes your Favorites. Well all I had to remember that site was the stories that I had used from it. Being as I use the web a lot. I just put the title of one of the stories (4 Corners of God's Love) in the search box and a list of sites came right up. Yours was the first one and I stopped looking for the any other site after lookin at your's. Your site is amazing. I also have the privilege of helping with the church activities like game night. Your site has so many ideas I don't think I will ever be short on what to do for game night. I must say God has really blessed you to have the knowledge and the time to put together such a magnificent site. Thank you so much, know that you are going to be very influential to a lot of people by allowing me to use this material. Thank You again."
— Paul Marc Leger
1 October 2012
"Thank you for the resources on your site. I am enjoying looking through them. I live in Taiwan and teach at an international christian school called Morrison Academy. The main purpose of our school is to teach the children of missionaries in Taiwan. I also teach Sunday School at our church and English resources are hard to come by here, so I rely on the internet quite a bit. I think you will have a lot to offer me for my Sunday School class."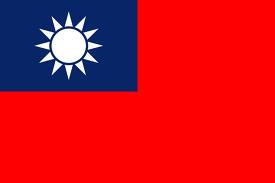 — Kimberly Senner, Taichung, Taiwan
28 September 2012
"I love this website. As I prepare a Chapel presentation for a group of K-3rd graders at Village View Academy in Summerfield, Fl, I am constantly looking for ideas. I've been told that I am very creative but I love to see how God uses others as well. I am a retired teacher (66 years old) with very limited income because my teaching background is over 15 years in Christian school and only 4 in public school. I will not be able to purchase a lot or even any of your materials. When I can, however, I will. They are wonderful.
I volunteer my services as a chapel leader twice a month. I thank you for this site and the wonderful wealth of God centered, God anointed ideas and materials."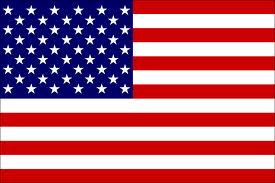 — Allennita C Cooks
28 September 2012
"I received your ideas for youth every week, they are very useful for my church in youth ministry. Thank you so much. May God bless you all."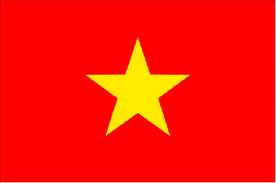 — Thuytien, Vietnam
26 September 2012
"I just stumbled upon this ABSOLUTELY AWESOME website by accident while preparing for my own youth group night. I am still browsing through the xtremely useful information and lessons and it is such a great tool and im sure that I have found my new resource centre to help me grow in the youth ministry!! Thank you very much, I will be sure to ask for advice should the information not be on the website."
— Lauren Louw
21 September 2012
"I am in charge of the children's message time at our church, and I usually deliver the messages. I have used your website many times for ideas even though my aim is for a younger crowd. I have been able to adapt them or sometimes they are very much on the level of my kids. Thank you for sharing with us, I don't think you can ever have too many resources! I am in North Carolina and I found your site in doing internet searches for many different topics."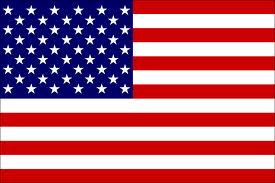 — Laura Dallas, North Carolina
17 September 2012
"The website is great. I live in Kingston, Jamaica. I'm a Seventh-Day Adventist and I'm on a committee at church that's in charge of our youth forum. Everything's ok when it's fun and games, but we were struggling to find spiritual programs that the youth could relate to. The website has helped a lot. Thanks man."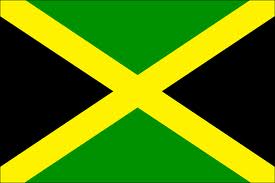 — K Ann Haughton, Kingston, Jamaica
13 September 2012
"I've been using resources on your site for a few years now. Thanks for keeping it free! Love your stuff. May God continue to bless you and use you to help others in their ministry work too."
— Dinali Zacky
5 September 2012
"I love your website and have been getting your emails with new ideas on a regular basis as well as using the website for a couple of years. I teach a Jr. High youth group at school and enjoy your ideas to spread the word of God in a fun way. I haven't been on the site since last school year and now I am not able to get into the site. Please let me know how I can log on."
— Tammy Welsh
2 September 2012
"Am emailing from Lawrence Saunders Baptist Church in Radford, Coventry (UK). I've recently taken over youth work at LSR and have had quite a lot of fun in being guided by God into the areas in which he wants me to work on to spark interest and passion for Jesus amongst our youth. It has, so far, been an incredibly journey where I can stand back and see God's hand on this work. Found your website when I was looking for resources that included more modern ways of teaching the word and for fun, messy games that teenagers would enjoy playing but at the same time, receive some kind of God's love and grace through the time during activities. Am loving the emails sent so far with teaching principles from Jesus. It has been incredibly encouraging and has enabled me to look at ways in which we can deliver the message to our youth in a fresh, new approach, in a way that is relevant to the issues they face in their day to day lives. Every blessing as you continue your work for Him"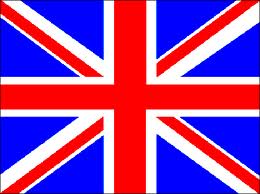 — Stacey Kelly, Radford, Coventry UK
29 august 2012
"Hello I am the 5th and 6th grade FCA leader at a country school in Oklahoma. I came across your website looking for fun devotional activities to do with my students. I've looked just briefly at the website and have found several ideas that I will be using. Thank you so much for following God's calling and creating this website for users like me. God bless and have a wonderful day!"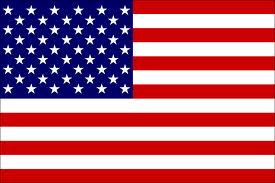 — Tasha Pierce, Oklahoma USA
29 August 2012
"I absolutely love your site! This has been the most useful site I have ever been on! Thank you sooooo much. Can't wait ti try some of the ideas, and looking forward to purchasing a book soon!"
— Stephannie Van Allen
25 August 2012
"I am really enjoying. God bless you all the team."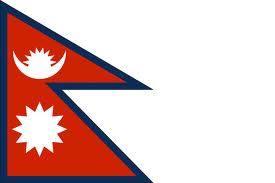 — Keshav From Kathmandu, Nepal
22 August 2012
"I am David, doing Kids and teens ministry with FORMATIONS, Bangalore. Just I was surfing how to do effective children ministry by the was I happen to encounter your web site, it was really helpful and useful for me to get new ideas. Especially I come across the Drama ideas, Ice breaker, Children sermon etc., it was great."
— David. T
21 August 2012
"I thank God that He has given us His people like you, to take time to prepare materials like this for us.Your website is great! I'm from Ghana in w/Africa, a preacher and Bible teacher at both adult and teen class.I have gone through some of you lessons on your site.I know God will not forget to reward you(Hebrews 6:10). Thank you ."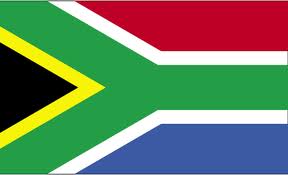 — Amankwah Emmanuel, Ghana, Africa
5 August 2012
"You have a great site indeed and I know God delights in this kind of ministry. Sorry for my grammar because I'm a Filipino and not so fluent in English. By the way I'm John. I'm a guitarist and a youth leader. Few months ago, our mother church plants a daughter church near our community. A small group of believers in our house and growing by God's grace. We have a small group of youth and it is my desire to disciple them so that they will grow more and increase their love to Jesus Christ our Lord. I was glad to find your site as I surf websites because I need some resources for conducting youth fellowships. I believe this is a blessing from God and answer for my prayers. God Bless you more Bro. Ken"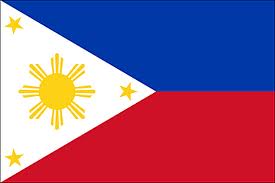 — John Ross Tasipit, Phillipines
25 July 2012
"Great site! Speaking as a camp-speaker and youth-leader, I thoroughly appreciate your exercise in compiling these resources. I will certainly return to browse through them in greater detail, and will possibly contribute a few thoughts that I have found helpful in my own experience, as time permits. May our dear LORD bless you richly in your ongoing service. 1 Corinthians 15:58; Hebrews 6:10"
— Jeremiah Arnold
25 July 2012
"I'm from Thailand and now I am taking care of the youth group at my church. I find it some time hard to get all the youth's attention and Thai people are shy so some times they don't really participate in some activities or with some questions I ask. But it is my burden and my passion to look after the youth group at my church. I know it is not easy but I like doing it and I want to help build faith in these teenagers lives. There are about 17-18 youth at my church ages 12-22 years old. I was searching activities and how to teach youth and I found your web in google search. God Bless you,"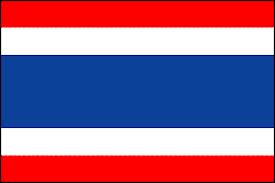 — LuukWha, Thailand
22 July 2012
"Thank you for the messages you keep on sending. I don't regularly open my email and surf online stuffs because most of the timeen I am busy at home and doing some activities for the church. This morning my husband meet with his bible school students – they are now in their fourth year, their topic was about youth ministry. I shared your page with my husband for some resources. He told me that he will definitely share your page with the students, finding your site was helpful. My husband started this free bible school here in our province. After six years of serving the Bible College, last year he decided to pass the school administration to a pastor in Lipa, a neighboring town because we can no longer handle running the school for financial reasons and he going out of the country. Now he's back, he took some subjects to teach the students for free. We know that one of our passion is to disciple and teach laymen, church workers and pastors for the expansion of God's kingdom. God bless you more."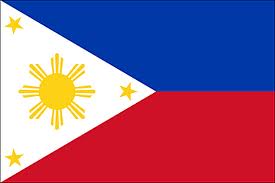 — Hanny, Philippines
20 July 2012
"I am a Minister of Students in Mississippi. I came across your website by chance several years ago (2010). I was looking for a object lesson and through a google search found your website with a game that related to the lesson. I visit the site from time to time looking at creative things for our Wednesday night youth services. I have also purchased a few ebooks on your site too. I do not believe in stealing ideas, but I have been known to take part of a game/illustration and somehow finding ways to implement it into my lesson time for our students from your site. Thank you for the website; I have had the priviledge to tell others about Christ using your methods sometimes that help relate to students. We have grown from 8 to 50+ students in 2 years time. Praise the Lord!! You will have crowns galore in heaven for allowing people like me to use ideas that can help reach students to Christ. Blessings to you and your family my brother!"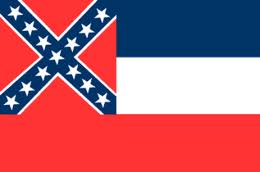 — Bro. Todd Cecil, TBC Minister of Students, Mississippi
18 July 2012
"I am tickled to be able to continue to access Creative Youth Ideas. I've used your ideas often over the past few years. I am a Youth Leader at Joyous Praise Christian Fellowship Church in Warsaw, NC. A long time ago — don't remember when, I saw a book entitled, One More Brown Bag by Jerry Marshall Jordan. I loved the concept! I'd never heard of object lessons before. (Rather, I didn't know that Grandma's style of teaching had a name!) I wasn't a Christian at the time, but that book stuck in the back of my mind. In 2004, I became a Christian. I wanted to contribute to the church I joined, and asked if I could facilitate a session during the service especially for the children. The object lessons were nice, but I soon discovered that the youth needed more. I surfed the Internet, and ta da! I came across Creative Youth Ideas. It was exactly what I was looking for! I love your website. Sometimes, when struggling to find a way to express a concept to the children, Creative Youth Ideas is where I go first. When preparing lessons for the youth at my church, I learn so much. I love your tips, and I cannot think of anything that I would change. The addition to Facebook is nice, because I use Facebook to keep up with the children, and now it will be easy for me to keep with Creative Youth Ideas. God bless you for your very effective ministry, and thanks for including me!"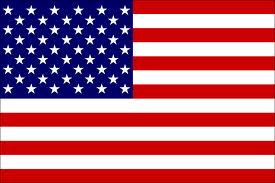 — Avis Imani Rivera USA
18 July 2012
"I am from Trinidad and Tobago West Indies. I came across your site just searching the net this morning. I am a Pastor's daughter from Tortuga Pentecostal Evangel Tabernacle in Trinidad. I did go on the site to use some things to teach from, so thank you so much. Thanks for the info. You site is very useful."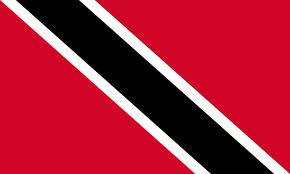 — from Trinidad and Tobago
17 July 2012
"Thankyou for sending me so imformations about how to teach the Youth. It's useful for me. I am a sister from China. I found the website by chance. I plan to teach the children in the local church next year. So I think before that, I need some preparations, like, how to teach the children of different ages? Some ways to tell them stories about God. I know my knowledge and ability are limited. Thanks God to let me know your website~ Anyhow, thank you for all you have done for us! Have peace and joy in Him!"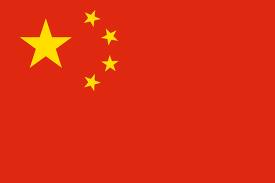 — Weiwei, China
16 July 2012
"My name is Jennifer and I am a Director at a daycare called Little House Academy. We are a Christian based learning center and we are not Jesus shy. I stumbled upon your website looking for some lesson plan ideas for some weekly themes that I had on my calendar. Your site was very helpful. I am always looking for fresh and new ideas to teach ages 2-12 years old children. Children of all ages are very impressionable and it is important
that we teach them while they are young so that God's word is planted in their hearts as they grow up. There are so many people who lead our children astray with the wrong message. So, thank you for your time and materials that you have made available to people like myself. It is appreciated. To God Be The Glory!"
— Jennifer
14 July 2012
"So far I've really enjoyed your website. It has been educative and informative. I am a teenager teacher in THE REDEEMED CHRISTIAN CHURCH OF GOD, NIGERIA. And I want to improve myself in the area of educating the teens and I want my class to be educative and interesting, pls i need ur help. Thanks and may God increase you on every side."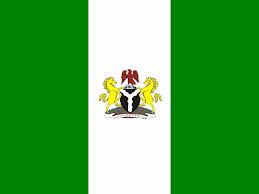 — Eniola Peter, Nigeria
10 July 2012
"Just wanted to thank you for all the time that you put into these lessons etc.. I'm involved in a Childrens' Ministry in Lancaster PA and I've used your object lesson ideas many times. Keep serving God the way you are and pray for our ministry that God would be glorified."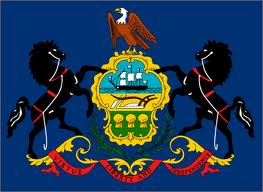 — Ben Kauffman, Lancaster Pennsylvania
7 July 2012
"I really like your site. This is not my first time to visit. I usually browse your topics to have ideas for our fellowship. Thank you for creating this site! God bless you more."
— Hanny
4 July 2012
"Thank you so much for your contribution to making the Kingdom of God more accessible to the Youth. I am a teacher/ Head of Department at a Special Needs School (children who are hard of hearing/ have learning barriers) in South Africa. I am really impressed with your website. May God bless you and keep you inspired."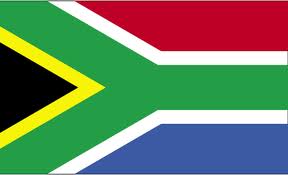 — Melinda, South Africa
6 June 2012
"I like to use the games and also some of the teens like reading your devotions. Thanks so much & May God Bless you!"
— Brenda
31 January 2012
"I like your style of writing. It reflect a beautiful outlook on life."
— Steve Causey
26 July 2011
"Thanks for all the fantastic resources, I use many of your ideas regularly and always look forward to your encouraging emails. Though we've never met it's good to feel you are partnering with me in my work with the youth of our church over here in Kent, England! Many thanks for all you do, but most of all for your faithful prayers for the young people across the world!"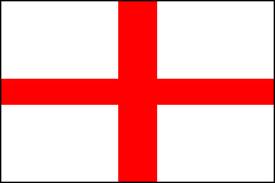 — Susan Wood, Kent, England
7 July 2011
"I was born in America but grew up here in Switzerland. I live in the German speaking area close to Berne. I teach ESL for kids plus I help teach Preteens at our church. It is a substitute programme for Sunday school called Preteens, for kids age 9-12 yrs old (I think you call the kids in this age-group tweens??) and my daughter is a Youth group leader for teenies at our church, so we both are always looking for new teaching ideas:-)
I have spent my entire morning reading through your website. It is awesome and I feel so lucky to have found it! Thank you for all of your work and making it free for people like me to use!"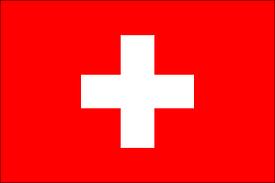 — Debra galli, Switzerland
5 April 2011
"May God continue to richly bless you and your ministry. I absolutely love your website. I have used several of the childrens object lessons & the kids at church have really enjoyed them (the adults as well). Thank you for your work with youth. They ALL are precious."
— Dottie Wyatt
28 March 2011
"I'll certainly let others know where your extremely helpful website is located. I just purchased your "Creative Object Lessons" and found the download super fast and easy, even for a 77 yr old lady!"
— Glenna Haupt
15 february 2011
"I just revisted your website and want to thank you for all the great ideas and the way it is all laid out. I am a 24 year vet of the classroom, just getting ready to start my second semester teaching "Prayer" to Juniors and Seniors at an all-girl Catholic school. My classes are small (9 each) and I need ideas on how to break the ice with them so that we can form a community. This website is wonderful. Thanks for sharing your obvious expertise!"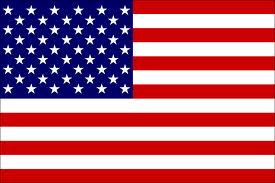 — Laura Riehle, Mount Notre Dame High, Cincinnati
4 January 2011
"My name is Ben Clapton and I'm the Website and Information officer at the Uniting Church in Western Australia. I'm just writing to inform you that we've featured your blog in our quarterly publication, Revive, which was published today. Revive is sent out to all Uniting Church congregations in Western Australia, as well as all Good Samaritan Industries stores, giving a distribution of about 8,000. We also make it available on our website at http://www.wa.uca.org.au/home/publications/revive/. You've been featured on page 16 of the December edition. I want to thank you for your great site, and hope we can direct at least a few readers your way."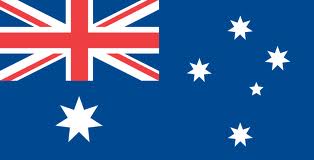 — Ben Clapton, Website and Information Officer – Media and Communications, Uniting Church in Western Australia
1 December 2010
"I know about your pages from my friend, who is registered on your page too. It´s nice to know, that something like this website exists. I´m from the Czech Republic and I´m very exciting to know about your web as much as I can."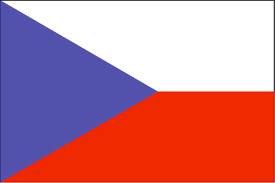 — Bc. Zuzana Maroszová, Czech Republic
30 October 2010
"I am just so impressed with all your great ideas on your website and what you are doing! These days one can't find a lot for camp ideas, especially for having a bible study time each day for the youth. But I found your website and it's great! God Bless as you continue to provide people with materials for youth ministry and much more!"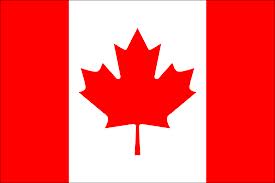 — Karola, Canada
1 October 2010
"I just found your site and it is absolutely wonderful!! I could spend all day reading it. Is there anything on your site for dealing with discipline problems with the youth? Most of our youth are picked up in a van and their parents don't come to church. They also come from difficult family situations."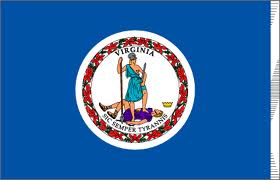 — Colleen Haynes, Virginia
29 September 2010

"Thank you for all the good stuff you are sending and I will seek to use them among our youth in the Caribbean. I hope one day to be a part of a team that leads an international team that takes the gospel to the world. This is to show the world how Christ can take people from around the world to work in unity for his glory."
— Pastor Joseph Harbhajan, Evangelical Church West Indies
4 August 2010
"I am always looking for object lessons that help explain the deep meaning of scripture. I volunteer at a government housing project at an after school club. We share Bible stories. Alot of the kids have some ADD issues, so the object lessons work great. I am also a student coordinator for international college kids. Since they are learning conversational English, object lessons work well with them also, to help with understanding. I found your website by googling. Huge help for what I do. Thanks for your creativity. May God bless you and your ministry."
— Linda Funk
20 July 2010
"I just want to say that I appreciate the work you do, and your site is helpful and resourceful. I'm a youth pastor and have been searching for ways to make our youth meetings fun and exerting. Your ideas and resources are helpful. Thank you!"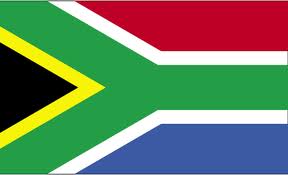 — Tsheola from South Africa
1 June 2010
"Have just found your web site for the first time, & I can see that I'll be using it frequently for Youth & Childrens ministry."
— Cheers, Anne Siviour
22 March 2010
"I just found your site and wanted to drop a quick thanks for making great materials available for free. My wife and I have been in the ministry for a few years, but have never worked with the youth age to a great degree. The Lord has opened the door for a after school Bible program in the middle school near our house (our children attend the elementary there). We have only been at it a couple of weeks. We are looking for ways to get them to open up and have fun while learning about God."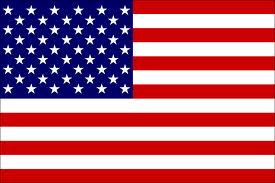 — Dennis Marshall, in the Detroit area
January 24, 2010
"We have enjoyed using your ideas with our Student Leadership program here at The First Academy – Lower School. Our Student Leadership program is for grades 3-5. Your website has also been helpful as we plan weekly chapel services for K-5 students."
— Amber Lail
Lower School Principal
The First Academy
www.thefirstacademy.org
26 September 2009
"The website is very interesting. I am a secondary school teacher and like to do some interesting activities with the students and the ideas on your website are amazing and the kids have already having fun! Those ideas are a blessing!"
— Zally Chirwa
September 13, 2008
"I just wanted to take a minute to let you know how much I have already enjoyed your web site. I am the director for Kid's Klub and it is a challenge to keep fresh ideas. We have from 3-year-olds through sixth grade; but I work mostly with the 1st – 6th grades. God has blessed us with growth this year, not only in number of children to minister to but also in their Christian growth. We average 18 children of which is probably 90% unchurched. Thank you so much for your ideas to guide us. May God continue to use your ministry through this web site to reach children everywhere."
— Linda Warren
March 19, 2008
"I am a pastor's wife and one of my ministry is working with the youth. I am always looking for ideas that would excite and motivate he youth of today. I truly appreciate your website, it has been a blessing to me. With being a small church and with limited funds we would not be able to purchase material that we would need. Because of your website that offers free material it has help us. Thank you again."
— Diane
February 21, 2007
"I really enjoyed looking through your information yesterday and used a couple of things with our youth group last night – the one about the 32 NFL teams – they really enjoyed it. I used it with "Fathers Eyes" and it all went together really well, especially since this is superbowl week-end. I have looked for a book that might have a short devotion type lesson and then some kind of fun worksheet or game or puzzle that goes along with it. This is not an easy task. I attend a small baptist church and our youth group is not very big (last night we had 6 – which is a good night)."
— Gail
February 1, 2007
"My name is Patty Andrews and I work with the youth at Forrest Chapel UMC in Hartselle, Alabama. We have a group of about 10-15 jr/sr high kids that I teach Bible study to on Wed. nights. Around the holidays we have just fun, social times and I have found your game archives and also your devotionals to be a wonderful resource! I am also the director of an after school program at an elementary school and have used some of your game selections with the children there. Your website is great! Keep up the good work!"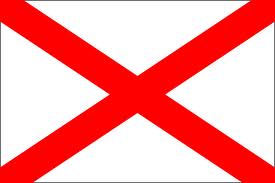 — Patty Andrews, Hartselle, Alabama
January 25, 2007
"This is such a great resource – THANK YOU! Its great to have somewhere to go for ideas for youth club when I feel completely dry of inspiration! Keep up the great work!"
— Helen Crow
February 09, 2005