Christmas is the season of Giving
"Christmas is doing a little something extra for someone."
– Charles Schulz
"A Christmas candle is a lovely thing; It makes no noise at all, But softly gives itself away; While quite unselfish, it grows small."
– Eva K. Logue
"We make a living by what we get but we make a life by what we give."
– Winston Churchill
"If there is no joyous way to give a festive gift, give love away."
Unknown
"Mail your packages early so the post office can lose them in time for Christmas."
– Johnny Carson.
"I once bought my kids a set of batteries for Christmas with a note on it saying, toys not included."
– Bernard Manning
"Let us remember that the Christmas heart is a giving heart, a wide open heart that thinks of others first. The birth of the baby Jesus stands as the most significant event in all history, because it has meant the pouring into a sick world of the healing medicine of love which has transformed all manner of hearts for almost two thousand years. Underneath all the bulging bundles is this beating Christmas heart."
– George Mathew Adams
"A Christmas candle is a lovely thing; It makes no noise at all, But softly gives itself away; While quite unselfish, it grows small."
– Eva K. Logue
"Were it not for the shepherds, there would have been no reception. And were it not for a group of stargazers, there would have been no gifts."
– Max Lucado, God Came Near
"Unless we make Christmas an occasion to share our blessings, all the snow in Alaska won't make it 'white'."
– Bing Crosby
"Christmas is the season for kindling the fire of hospitality in the hall, the genial flame of charity in the heart."
– Washington Irving
"Do give books – religious or otherwise – for Christmas. They're never fattening, seldom sinful, and permanently personal."
– Lenore Hershey
"The best of all gifts around any Christmas tree: the presence of a happy family all wrapped up in each other."
– Burton Hillis
"It is the personal thoughtfulness, the warm human awareness, the reaching out of the self to one's fellow man that makes giving worthy of the Christmas spirit.">
– Isabel Currier
"Christmas, my child, is love in action."
– Dale Evans
"Christmas is most truly Christmas when we celebrate it by giving the light of love to those who need it most."
– Ruth Carter Stapleton
"Christmas, my child, is love in action. … Every time we love, every time we give, it's Christmas."
– Dale Evans Rogers
"Christmas gift suggestions: To your enemy, forgiveness. To an opponent, tolerance. To a friend, your heart. To a customer, service. To all, charity. To every child, a good example. To yourself, respect."
– Oren Arnold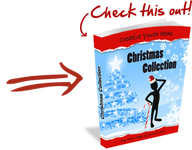 Christmas Collection


Games and Activities helping youth discover the Reason for the Season.
Get more than 200 creative ideas for planning a Youth Christmas celebration or Christmas Party party. You can immediately download my best Christmas Icebreakers, games, illustrations, Christmas activity ideas AND MUCH MORE in a useful ebook!
=> Tell me more about the Christmas Collection


| | |
| --- | --- |
| | Rate This Post by Clicking the Stars : |