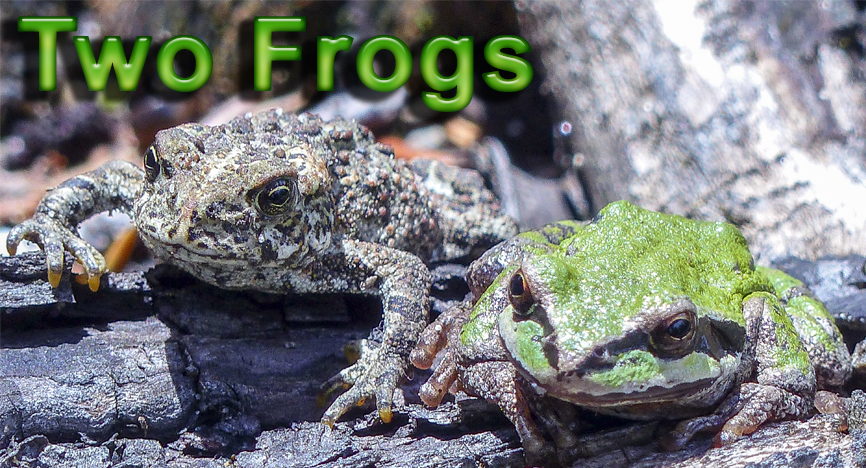 A story on how we can deal with discouraging words
A group of frogs were hopping contentedly through the woods, chasing after flies. Suddenly, two of them slipped into a deep hole, hidden by loose grass and weeds.
The other frogs gathered around the deep hole. They sadly knew their amphibious friends were doomed.
The two frogs in the hole leaped with all their strength, but were unable to escape.
"Give up," the other frogs consoled them. "You are as good as dead. You can't succeed. Why waste your time trying? It's impossible. The hole is too deep. You will never make it out!"
But still the two frogs kept trying.
The crowd yelled louder, "You wouldn't be in this situation if you had been more careful. Save your energy. There is no hope." In time, one of the frogs gave in to what the others were saying. Exhausted, he resolved himself to his fate, lay down at the bottom of the pit and "croaked" and died.
The other frog continued to jump as hard as he could even though his body ached with pain.
Once again, his companions began yelling, "Just give up. Stop the pain. There's no need to struggle. Accept your fate. You're wasting your time and effort."
But the weary frog jumped harder and harder. Finally, with one mighty lunge, the frog leaped to the very top of the hole barely grasping its edge. He pulled himself to safety.
Amazed, the other frogs celebrated his freedom. They gathering around him and asked, "Why did you continue jumping when we told you it was impossible?"
The escaped frog looked at them and said: "Thank you! Thank you very much!"
The other frogs were puzzled and asked. "Why are you thanking us?"
The escaped frog then answered: "Pardon? What did you say? Sorry, I have a bit of a hearing problem".
"I'm really thankful to you. While I was trapped down in the hole, I was about to give up. I couldn't hear what you were shouting but it meant so much to me that you were cheering me on! You never gave up on me. Because of your encouragement, I was inspired to try harder and I was able to escape".
You can accomplish amazing feats when you turn a deaf ear to the discouraging words of negative naysayers.
And think about what you say before it comes out of your mouth. It might just be the difference between life and death.

| | |
| --- | --- |
| | Rate This Post by Clicking the Stars : |