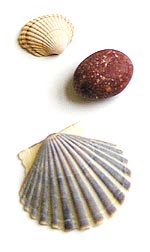 Materials
List of items that can be found on an ocean beach or seashore
Preparation
Make a list of items that can be found on a beach. A list of items is provided below. Value them on their rarity. Depending on the beach and the time of the year, remove those items that cannot be found. But the beach is an amazing place. You never know what you will find! You might include points for each different kind of shell found. Some items are for a travel hunt to retrieve the items, almost all can be used for a photo scavenger hunt if you prefer that type of hunt.
Scavenger Hunt Description
Planning a trip to the beach or seaside? In this scavenger hunt you will need to find and retrieve objects that are on the beach. The team which collects the most items in the list within the designated time limit wins!
Example items you could choose
abalone shell, algae, anchor, barnacle, beach ball, beach towel, bolt, canoe, coconut, coral, crabclaw, crab, shell, driftwood, feather, fish bone, fishhook, fishing line, flipper, foam, Frisbee, glass ball, kite, largest shell, lifeguard, lighthouse, mollusk-shell, moss, nautilus shell, nut, bolt, palm frond, perfect shell, piece of a boat, piece of a sail, sailboat, rope, round shell, sand castle, sand dollar, sand-shovel, scallop shell, sea sponge, sea urchin spine, sea glass, seaweed, seed, ship, sign, smallest shell, snail shell, something metal, something plastic, something rubber, something unusual, starfish, stone worn smooth, surf board, surfer, tar
See Conducting Scavenger Hunts for help, Hints, Safety Considerations, Rules, and other useful information to make your scavenger hunt a wild success!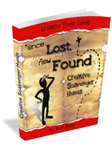 Creative Scavenger Hunts: Once Lost, Now Found
is a 160 page e-book that explains everything you need to know to easily plan your very own scavenger hunt: Item Lists, Rules, Riddles, Safety Tips, Guidelines, Scoring, Tips for Facilitators and MORE! There are more than 50 complete ideas (scavenger hunts, photo hunts, video hunts, amazing race, etc.) to use at home, around the neighborhood, at the mall, in the park, on the beach, at church, and around town!
=> Tell me more about the Creative Scavenger Hunts



| | |
| --- | --- |
| | Rate This Post by Clicking the Stars : |