Joseph
(Matthew 1:18-14, 2:13-15; Luke 2:1-7)
Use these discussion questions for the various events in the Christmas Story related to Joseph.
How would you feel if you had been in Joseph's shoes? What would you say to family, friends, and co-workers?
What two options did Joseph consider? If a young unmarried man in today's culture received word that his girlfriend was pregnant, what options might he consider? What was God's option for Joseph?
What can we learn about righteousness and faith from Joseph?
What are some lessons, truths, attitudes, and responses can we learn from Joseph?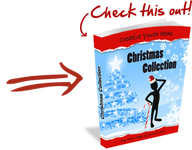 Christmas Collection


Games and Activities helping youth discover the Reason for the Season.
Get more than 200 creative ideas for planning a Youth Christmas celebration or Christmas Party party. You can immediately download my best Christmas Icebreakers, games, illustrations, Christmas activity ideas AND MUCH MORE in a useful ebook!
=> Tell me more about the Christmas Collection


| | |
| --- | --- |
| | Rate This Post by Clicking the Stars : |