Location
Indoor
Energy Level
Low
Description
Can you identify the person humming the Christmas Carol?
Resources
• A list of Christmas Carols
• A blindfold
Preparation
None
What to Do
Participants stand in a circle.
Someone is blindfolded and stands in the center of the circle.
The participants move slowly around the circle singing a chosen Christmas carol, rotating around the blindfolded person in the center.
Whoever is in the center of the circle can call "stop" at any time.
When the blindfolded person yells stop, the circle comes to a halt but the participants keep singing the Christmas Carol.
While still blindfolded, the person in the center of the circle then points to one of the participants in the outside circle and everyone else immediately stop singing.
The person who has been pointed at must continue to hum the melody.
The blindfolded person then tries to attempt to guess the name of the one who is humming.
If he or she is successful they exchange places otherwise the game continues.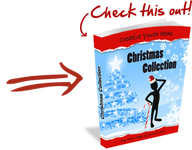 Christmas Collection


Games and Activities helping youth discover the Reason for the Season.
Get more than 200 creative ideas for planning a Youth Christmas celebration or Christmas Party party. You can immediately download my best Christmas Icebreakers, games, illustrations, Christmas activity ideas AND MUCH MORE in a useful ebook!
=> Tell me more about the Christmas Collection


| | |
| --- | --- |
| | Rate This Post by Clicking the Stars : |