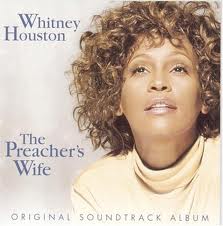 Description
As youth look at the story of Whitney Houston's life, they can will find hope and look towards persevering in their own spiritual walk to leave a legacy that glorifies Christ.
"Whitney"
---
Illustration
---
When I first heard the news about Whitney Houston's death, I couldn't quite believe it. I was sitting with my band in between services at our church and I thought it was a hoax at first. Then the news reports of her death came flooding in confirming her passing. Whitney was an iconic celebrity and despite her struggles, I thought of her as a believer. She never kept her faith in God a secret, but she never really used her celebrity status and influence to strongly promote it.
Her Christian roots certainly were there. She was the daughter of gospel singer Cissy Houston and grew up singing in church. It wasn't long before her gifted vocals found her international fame.
After being signed to Arista records in 1983, she soon became one of the most successful female artists of all time, selling 170 million records worldwide and winning six Grammys, and was even christened the "Queen of Pop". In 1996, she starred in "The Preacher's Wife" and sang the soundtrack, which became the best-selling gospel album of all time.
Sadly, her success brought it's own challenges. Her behavior reportedly changed drastically in the late 1990's, when colleagues complained she would arrive hours late for interviews, photo shoots and rehearsals. There were also reports of canceled concerts and talk show appearances.
She revealed the abuse she faced in her troubled marriage to Bobby Brown who she later divorced. Her struggles with substance abuse and drug addiction also came to light. Sharing about it, she said, "The biggest Devil is me. I'm either my best friend or my worst enemy."
However, in 2009, she returned with the album "I Look To You", which had a strong gospel theme and alluded to her continuing faith in spite of the spiritual battles she faced. At this time, she was attending a Pentacostal church called the The Perfecting Church and she explained the unusual name in this way, "It says we don't come to God perfect. We come as we are and He helps us from there."
She spoke fondly of the people supporting her through this difficult time in her life, "It's a blessing to have a mother that is very strong and family that surrounds me that constantly tell me they love me. But it's your belief, your faith and your determination." She said, "I've got some good saints out there that pray for me constantly. You've got to have that. It's not easy."
Whitney Houston sang a hymn at what was to be her last performance, "Jesus Loves Me" two days before she died. Later at her memorial service at her former church, New Hope Baptist Church in Newark, New Jersey, Pastor Joe Carter told the congregation, "We thank God for the gift of her unique voice. Others live to be 80 or 90 years old, but when they're gone they leave us with nothing to remember. Whitney left us so many wonderful memories. We remember, we rejoice for that phenomenal one of a kind gift… What I remember best is her singing the praises of Jesus Christ."
Despite the years of her spiritual battles, she spoke about her faith throughout her career, "The changes that we go through, the transitions that we go through, the tests that we go through, being a mother, becoming a single mother — it all had its ups and its downs, but for the most part, I kept my faith and I kept my head up and I took my time."
Only God knows if we truly belong to Him or not and though some may wonder about Whitney Houston and all the other influential celebrities gone before, I'm reminded that Whitney echoed the words of Paul the Apostle to "fight the good fight, finish the race, and keep the faith".
---
Take It to the Next Level
---
How have we used our gifts to honor God?
When we're successful, do we lose sight of the God that brought us the success?
Are there things we struggle with in our lives that distract us from God?
What are some ways we can overcome these obstacles and continue to "keep the faith" in God?
Do you sometimes feel that you're not good enough or not perfect enough to approach God?
Only you and God knows whether you have personally accepted Christ as Lord and Savior. Have you made that decision yet? What's preventing you from making that decision now?Choose today to give your life and gifts to Christ.
---
Application
---
As we remember the life of Whitney Houston, let us remember that our spiritual walk is a journey of constantly being perfected. The mistakes that we make, trials we encounter, and struggles we wrestle with are all part of growing in Christ. God never called perfect people to serve Him. It's not difficult to look at the lives of Moses, Abraham, Paul the Apostle, Simon Peter, even David and not see the many times they failed and stumbled. One thing they did though was they never lost sight of the God they served.
We may never feel like we're "good enough" to enter into God's presence, let alone serve Him. But God never called perfect people, He called the weak, the foolish, the broken, the meek, the humble, the despised, the insecure, and even the sinful to be his examples, to be the testimonies of His grace and faithfulness.
So, don't let your past determine your future. Make a decision to serve God with everything that you have, warts and all. Honor Him with the gifts and talents He gave you and always remember to fix your eyes on Jesus. He's not just the Author, He's the FINISHER of your faith. (Hebrews 12:2)
2 Tim 4:7-8
"I have fought the good fight, I have finished the race, I have kept the faith. Now there is in store for me the crown of righteousness, which the Lord, the righteous Judge, will award to me on that day—and not only to me, but also to all who have longed for his appearing."
---
Teaching Note
---
Please Note: The focus and the intent of this illustration is not to question the salvation of Whitney Houston. As mentioned in the illustration, only God is sure of anyone's salvation. We only know ourselves if we made that choice, and only He knows for others. (Matthew 7:21) Actually it is a current topic in some online discussions about Whitney and her life and legacy as a Christian and performer. This discussion about Whitney's life and faith, can be used as an opportunity to speak to our students about being sure of their own faith. It can be used as an opportunity to remind them to run the race to the end, to keep the faith, and to return to their faith if they have strayed.


MORE IDEAS? See "Creative Object Lessons"
200 page e-book that explains everything you need to know when planning your very own object lessons. It contains 90 fully developed object lesson ideas and another 200 object lesson starter ideas based on Biblical idioms and Names / Descriptions of God.


| | |
| --- | --- |
| | Rate This Post by Clicking the Stars : |