The Diagnostic Standards Manual of the American Psychiatric Association indicates that pathological gambling behavior is indicated by the presence of at least four of the following characteristics:
Frequent preoccupation with gambling or with obtaining money to gamble.
Frequent gambling of larger amounts of money or over a longer period of time than intended.
A need to increase the size or frequency of bets to achieve the desired excitement.
Restlessness or irritability if unable to gamble.
Repeated loss of money by gambling and returning another day to win back losses ("chasing").
Repeated efforts to reduce or stop gambling.
Frequent gambling when expected to meet social or occupational obligations.
Sacrifice of some important social, occupational or recreational activity in order to gamble.
Continuation of gambling despite inability to pay mounting debts, or despite other significant social, occupational or legal problems that the person knows to be exacerbated by gambling.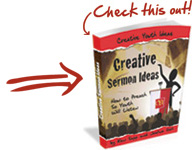 Get Help on Your Youth Sermons
Creative Sermon Ideas
This 100 Page e-Book Includes All The Help You Need To Prepare Powerful, Life-Changing Youth Sermons That Will Turn Your Preaching Around And Make Your Youth Sit Up And Listen! Includes 7 Complete Sermons.
–> I want More Youth Sermon Ideas…


| | |
| --- | --- |
| | Rate This Post by Clicking the Stars : |