Scripture: Psalm 145:1-3
Dear God,
I will exalt You as my God and King, l will praise your name forever and ever. Every day I will praise You and exalt Your name forever and ever. Great are You Lord and most worthy of praise; Your greatness no one can understand…
Yours for eternity,
David
Our praises should be like David's, "Every day I will praise You and exalt Your name. . . "
Although sometimes, in the hustle and frustrations of life, that may seem hard to do. Sometimes we find ourselves worshipping God only on Sundays and forgetting our faith during the week.
We remember Christ at Christmas and Easter but forget him the rest of the year. Why can't everyday be a celebration of Christ?
We must praise God every day, lift up His name every day because he has promised us that He will never leave us!
God is so good. He knows us so well and understands the things we have to face daily. We must remember that we serve a Mighty God, His love for us endureth forever and the things of the world will pass away but we will be with Him forever. We can praise His name forever and ever.
Today as you exalt the Lord in your personal worship, let the things of the world disappear in your mind and focus all of your attention on the Eternal. Follow David's example and write a letter or song of praise to God. Keep this in your Bible or on your nightstand and refer to it often, especially when the world begins to take hold of you.
Remember that our God is a Mighty God, a Wonderful Counselor, Prince of Peace and the Everlasting Father all year long and not just at Christmas!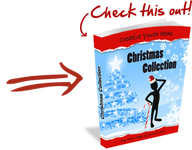 Christmas Collection


Games and Activities helping youth discover the Reason for the Season.
Get more than 200 creative ideas for planning a Youth Christmas celebration or Christmas Party party. You can immediately download my best Christmas Icebreakers, games, illustrations, Christmas activity ideas AND MUCH MORE in a useful ebook!
=> Tell me more about the Christmas Collection


| | |
| --- | --- |
| | Rate This Post by Clicking the Stars : |