Dear God,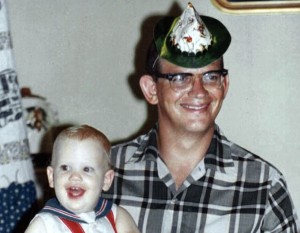 Thanks for giving me a daddy. You knew just what I'd need! In case you need to make daddies for other kids, I thought you might like to know what I like best about the one you sent me:
A good dad …
knows everything (like how to tie shoes and drive a car)
is really smart (he even knows where the wind goes after it blows through the trees)
has a forgiving heart (for when I mess up)
is loaded with patience, patience, patience (he probably won't need it, but just in case…)
has a comfy lap and a big laugh (you understand about that, don't you?)
tells me all about you and your son.
Your friend,
A Kid
P.S. I almost left out the best part! A good dad has real strong arms (to catch me when I fall. He says you're just like that, too.)
[Source: Max Lucado, What Makes a Good Dad]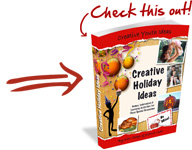 Holiday Collection


Games and Activities in Celebration of common Holidays.
Creative Holiday Ideas has over 300 pages of ideas to help you plan your next Father's Day as well as other familiar holidays. If you've ever wondered what you're going to do in celebration of the holidays and how you're going to do it, this resource is for you.
=> Tell me more about the Holiday Collection


| | |
| --- | --- |
| | Rate This Post by Clicking the Stars : |