Scripture: Matthew 1:18-20
During the Christmas season, music, food, decorations, and traditions bring back cherished memories of Christmas with your family as a child. There are special tree ornaments and the nativity scene. The image of "baby Jesus" being cared for by Joseph and Mary filled us with wonder.
It is still difficult to grasp the fact that the Son of God became the Son of Man, that the infant in the manger who was as helpless and as dependent upon his parents as any other human child… was also God. We know the infant Jesus was divine for an angel of the Lord told Joseph to take Mary home as his wife for "what is conceived in her is from the Holy Spirit" (Matthew I:20).
In order to save us from our sin, Christ had to physically take our place on the cross. He had to become man.
By being born of Mary, Christ experienced all that it means to be human – love, joy, sorrow, pain, blessing, and temptation. This means that we have a Savior who understands us perfectly, who knows how we feel. He alone deserves the title Wonderful Counselor!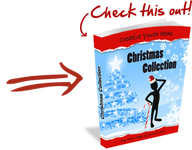 Christmas Collection


Games and Activities helping youth discover the Reason for the Season.
Get more than 200 creative ideas for planning a Youth Christmas celebration or Christmas Party party. You can immediately download my best Christmas Icebreakers, games, illustrations, Christmas activity ideas AND MUCH MORE in a useful ebook!
=> Tell me more about the Christmas Collection


| | |
| --- | --- |
| | Rate This Post by Clicking the Stars : |