With the current economic situation there are many families in need. Why not provide a Christmas shoebox and donate it to someone in need and to tell people about Jesus. Local shelters and relief agencies might have suggestions as well. Your local church may also have a family you can adopt to help as well.
When you fill your box, please wrap the outside of the box in wrapping paper before you fill it. This means that you should wrap the top and the box separately. Please use a strong rubber band to secure the box top and bottom.
Here are some of suggested items to fufill a person's basic needs:
Adult Shoeboxes
Soap
Toothbrush
Toothpaste
Combs/brushes
Shaving cream
Neosporin
Alcohol wipes
Band-Aids
Gauze
First aid tape
Hand sanitizer
Qtips
Lotion
Mouthwash
Dental floss
Wash cloths
Shampoo
Deodorant
Rain poncho
Children's Boxes
Soap
Toothbrush
Toothpaste
Small toys
Stuffed Animals
Coloring books
Crayons
Stickers
Shampoo
Hard Candy (nothing that melts)
Youth Boxes
Soap
Toothbrush
Toothpaste
Shampoo
Deodorant
Hard Candy
Hacky Sacks
Playing Cards
Travel Games
Dental floss
If you can, also add a tract and a Gospel of John in each shoebox.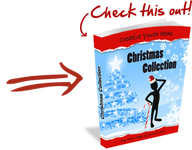 Christmas Collection


Games and Activities helping youth discover the Reason for the Season.
Get more than 200 creative ideas for planning a Youth Christmas celebration or Christmas Party party. You can immediately download my best Christmas Icebreakers, games, illustrations, Christmas activity ideas AND MUCH MORE in a useful ebook!

=> Tell me more about the Christmas Collection


| | |
| --- | --- |
| | Rate This Post by Clicking the Stars : |