It has been reported that Susannah Wesley, the mother of John Wesley spent one hour each day praying for her 17 children.
In addition, she took each child aside for a full hour every week to discuss spiritual matters.
No wonder two of her sons, Charles and John, were used of God to bring blessing to all of England and much of America:
John Wesley is listed as #50 of the greatest Britons of all time.
He is credited, along with his brother Charles Wesley, as founding the Methodist movement.
His writings and sermons also developed into what is known as the Holiness movement.
He organised and formed numerous Christian focused societies throughout England, Scotland, Wales, and Ireland.
He regularly preached the gospel two or three times a day.
He was said to have rode on horseback 250,000 miles, given away 30,000 pounds, and preached more than 40,000 sermons in his lifetime.
He constructing chapels for worship
He supervised schools and orphanages
He prescribed medicines for the sick
He commissioned itinerant preachers to spread the gospel message
Near the end of his life he was widely respected and referred to as "the best loved man in England."
Charles Wesley wrote more than 5,500 hymns.
Many of his still very popular today and about 150 of his hymns are in the Methodist Hymn book.
The prayers of a mother make a difference. Thank your mother for her prayer this Mother's day!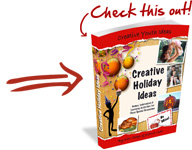 Holiday Collection


Games and Activities in Celebration of common Holidays.
Creative Holiday Ideas has over 300 pages of ideas to help you plan your next Mother's Day celebration or youth event in honor of mothers. If you've ever wondered what you're going to do with your youth for the various holidays and how you're going to do it, this resource is for you.
=> Tell me more about the Holiday Collection


| | |
| --- | --- |
| | Rate This Post by Clicking the Stars : |