Merry Christmas! I really want to thank you for being part of my Creative Youth Ideas family. It really fills my heart with joy to read your emails and how I've been a blessing and a part of helping you in your ministry.
Personally, I'll be spending Christmas with my family and friends from church. Being the musical one in the group, I was asked to put together some Christmas carols to sing during the holidays. Took me a while but I put together a pretty comprehensive list of Christmas Carols and Christmas themed songs. I thought I'd go a step further and put them into song sheets.
I thought since I've already spent the time to get that done, and again to thank you for being a part of my extended family in Christ, I figured I'd share these Christmas Carol Song Sheets with you. You can download them here:
They're in full color and you can download and print them out for your youth groups and family to use as you celebrate this joyous season with the people you love.
Here's wishing you a joyous Christmas and a blessed New Year!
With YOUth on my Heart,
Ken & Josh
PS. If you still haven't started planning your Christmas parties yet, I urge you to save yourself a load of time and get yourself a copy of Creative Christmas Ideas.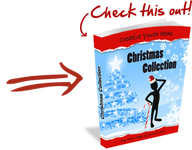 Christmas Collection


Games and Activities helping youth discover the Reason for the Season.
Get more than 200 creative ideas for planning a Youth Christmas celebration or Christmas Party party. You can immediately download my best Christmas Icebreakers, games, illustrations, Christmas activity ideas AND MUCH MORE in a useful ebook!
=> Tell me more about the Christmas Collection


| | |
| --- | --- |
| | Rate This Post by Clicking the Stars : |