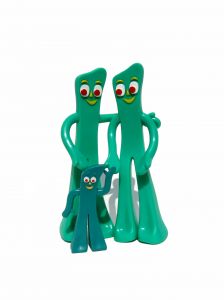 Avoid raising your voice with your parents at any time.
One sure way to start a real argument with misunderstandings and hurt feelings is to raise your voice during a discussion. (See Proverbs 15:1)
Let God change your parent's minds; that's His job, not yours.
It is often difficult when your parents refuse to give you permission to do something you really want to do. Take their answer as coming from God Himself and go to Him in prayer about the situation. As you know, God is very powerful and He can work to change your parents' minds.
Astound your parents with the over-obeying method.
It will help your parents know that you are maturing and can handle responsibilities on your own. The next time Dad asks you to wash the car, mow the lawn as well. Or, the next time Mom asks you to do the dishes, maybe clean up the living room as well. Not only will this blow your parents' minds, but, after a few attempts at this method (done sincerely by you, not as a way to manipulate your parents) you will begin to see it pay off!
Encourage your parents. 
Sometimes parents become confused and hesitant also. They need encouragement too!
Set a good example for your parents by staying away from alcohol, cigarettes, and drugs.
Parents tend to copy the languages, styles, and tastes of the young as it is the only reasonable substitute for finding the fountain of youth. The example you set is very important.
Be concerned about the outside activities of your parents. 
Insist that they bring their friends home so you can meet them. Be sure they get to bed at a reasonable hour, especially on weeknights. Wouldn't want them to burn themselves out, would you? Also makes things more enjoyable in the morning if everyone has had a good night's sleep.
Carefully watch your parent's activities in the home.
The effects of television on adults is not the greatest these days. Daytime soap operas are much too strong for the average mother, and fathers may not be able to take all the violence and sex on nighttime shows, especially after a hard days work.
Don't be too strict with your parents. 
Allow them to have some access to the phone, the stereo, or the car. Otherwise they might get jealous and take it out on you.
Let them have their way sometimes, especially with the little things.
If you show you are willing to give in some of the time, they are more likely to cooperate when it is some big deal to you.
At least once a week do something nice for your parents.
The key is to do something before being asked. You will be surprised at the results.
Never, never, never do anything to betray their trust in you or make them question your honesty.
When your parents lose faith in you and it is your fault, you have lost big time.
Love them as if you were loving Christ–your home will never be the same!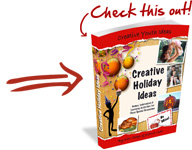 Holiday Collection


Games and Activities in Celebration of common Holidays.
Creative Holiday Ideas has over 300 pages of ideas to help you plan your next Mother's Day, Father's Day, and many other common celebrations. If you've ever wondered what you're going to do for all the next holiday and how you're going to do it, this resource is for you.
=> Tell me more about the Holiday Collection


| | |
| --- | --- |
| | Rate This Post by Clicking the Stars : |