Scripture: Isaiah 9:6-7
King and Father
When Isaiah spoke about government, he had in mind the person of a king. The king carried the burden of authority upon his shoulders as he ruled over a nation. Yet Isaiah used titles that we would not readily ascribe to kings. One of those titles was the Everlasting Father. What did he mean by it?
Another possible translation of the Everlasting Father is "a Father forever". God is eternal but here Isaiah also says that God cares for his people constantly.
What a beautiful and encouraging thought this is for us. Nothing can interrupt God's love and care for us because the child was given for our salvation. Even those who are presently rejecting Jesus Christ, they can enjoy the love of God if they repent, change their minds and receive the gift of the Everlasting Father in his Son Jesus Christ.
The rule of the King is just and righteous. The law is given and upheld. No unrighteousness is over-looked. The life of Jesus Christ was the foretaste and the assurance of such reign. Jesus was loving and righteous at the same time. He enforced righteousness and offered love throughout his life here on earth. And he will do the same throughout eternity.
Remember then that Advent is not just about a glorious past event. The Everlasting Father has control over the present and the future filled with his loving care based on the justice of a holy God.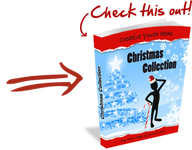 Christmas Collection


Games and Activities helping youth discover the Reason for the Season.
Get more than 200 creative ideas for planning a Youth Christmas celebration or Christmas Party party. You can immediately download my best Christmas Icebreakers, games, illustrations, Christmas activity ideas AND MUCH MORE in a useful ebook!
=> Tell me more about the Christmas Collection


| | |
| --- | --- |
| | Rate This Post by Clicking the Stars : |