Scripture: Matthew 1:22-23 and Isaiah 7:14
Emmanuel – "God with us"
What a comforting thought. For the birth of Christ is representative of "God with us."
From this point on in the lives of all men, God would be with us in a new and exciting way. First with Christ – the Son of God – walking with man, and after his crucifixion, the Holy Spirit living IN man. With Christ came the most complete union between God and man since the Garden of Eden.
God walking with man – what a marvelous thought.
God desires to be with us, to walk with us. Christ's birth was the new beginning of the close communion with man that God intended when he created us.
Jesus Christ- God's Son -GOD WITH US. What closeness, what comfort, what joy!
This is the joy, comfort, and assurance Ahaz should have had in the Isaiah 7 passage when God tried to assure him he was with him. Ahaz rejected God and decided to rely on man instead.
Emmanuel – God with us – is a promise and a truth; but it is only true for those that accept Christ and believe he is with them.
Reflect today on how God is with YOU, and as a family share what GOD WITH US means to you.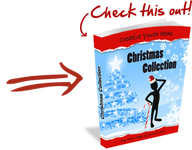 Christmas Collection


Games and Activities helping youth discover the Reason for the Season.
Get more than 200 creative ideas for planning a Youth Christmas celebration or Christmas Party party. You can immediately download my best Christmas Icebreakers, games, illustrations, Christmas activity ideas AND MUCH MORE in a useful ebook!
=> Tell me more about the Christmas Collection


| | |
| --- | --- |
| | Rate This Post by Clicking the Stars : |